Your go to place for marketing & managing your GivingGrid
While we don't require video, we highly recommend it, because it's the best way for you to make a human connection with your supporters and can increase donations by as much as 100%.
If you don't already have a great video, consider making one. You don't have to be a Hollywood director or professional to create a great video. You can make a perfect video with a steady hand and a smartphone. It can be as simple as a personal video of you or someone in your organization passionately talking about your cause for just 60 seconds.
Here's a great example. Just makes you want to give: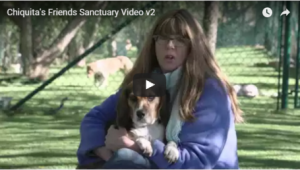 Here are some tips:
Keep your video under two minutes. One minute is even better! Short is good!
Get personal. Show people how passionate, excited or enthusiastic you get when you share your story and let them know what it means to you and the people, animals or things you will impact.
Don't worry about being perfect. Just practice a few times and let it rip. You're not getting graded for how professional your video is. It's about the content and the passion. Just make believe you're talking to one person face to face and sharing your cause. This imaginary person is a potential donor and you're about to convince him/her why it's so important they donate.
Try to put yourself in the video and maybe even other members of your team.
Depending on your cause, you may want to include video of things in action or at a site where your work is done. 
Try to include some background music if you or a team member knows how. If not, don't worry about it.
Remember to clearly tell them what you're trying to accomplish and to ask for their help (more than once if possible).
Be sure to upload your video to YouTube, Facebook or Vimeo, before uploading it to your GivingGrid. GivingGrid requires your video link from one of those sites.
Finally, you should probably move your video to the first position in your thumbnails in your settings. That way it will be the big image and first thing people see when they go to your Detailed Overview. Does not apply to Urgent Help for Animals.
                                Here's another really good example: