Your go to place for marketing & managing your GivingGrid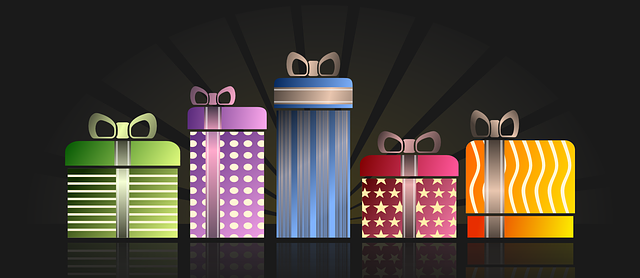 If done right, offering a thank you gift or perk can increase donations by as much as 300%! It can also be extremely cost effective.
It's basic human nature to love receiving presents. People love getting stuff! Sometimes offering something as basic as a t-shirt that costs you $10 (including shipping to your donor), can make the difference between a $20 donation or a $50 one. Think about it. Someone intends to donate $20, but sees you're giving away a special t-shirt with a donation of $50 or more and voila, you just netted an extra $20! In essence, instead of getting a $20 donation, you're really getting a $40 one. 100% increase! Public television has successfully applied this technique for years.
You can/should offer multiple levels or tiers of gifts, based on the size of a donation. For example:
| | |
| --- | --- |
| Donation | Gift |
| $20 | Bumper sticker or bracelet |
| $50 | T-shirt or baseball cap |
| $100 | Hoodie or nice tote bag |
| $500 |  Their name on a wall or brick |
| $1000 | A VIP tour or special dinner |
You get the idea…
GivingGrid makes offering thank you gifts so easy. Simply click on the "Thank You Gifts" tab in your settings. This feature is only available on Standard GivingGrids.

Tooting our own horn…
Now we're definitely self-promoting here, but we just can't resist. We have a sister company called XBracelets that makes very cool custom bracelets that are perfect for this. In fact, 85% of XBracelets' business is with nonprofits for fundraising and cause awareness. If you're using them for your GivingGrid, we might even be able to get you a little discount…

XBracelets also has several "Ready 2 Go" bracelets, which are pre-made bracelets that say things like "Giving Feels So Good" or "Adopt Don't Shop." There is a 50 piece minimum order on Ready 2 Go and they're $3.55 each.