Your go to place for marketing & managing your GivingGrid
Mother's Day Fundraising - Flower Power
Do Some Mother's Day Online Fundraising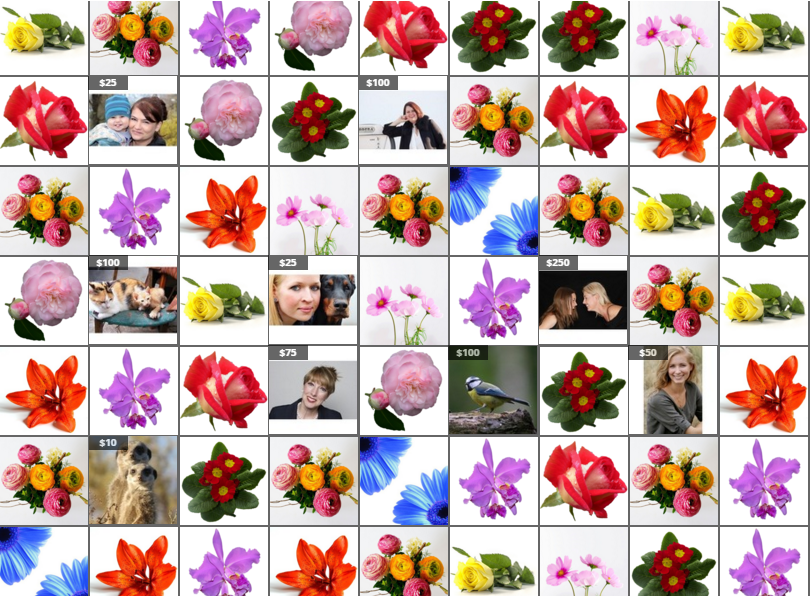 with Flower Power!!
Introducing GivingGrid Flower Power
Our Fund-icon grids have been so popular that now we've added flowers, just in time for Mother's Day! With one click you can fill your GivingGrid with all kinds of beautiful flowers. A donor chooses their favorite flower and uploads a photo in that spot with their donation.
How about a campaign where a donor picks their mom's favorite flower, uploads a photo of their mom and makes a donation in her honor, complete with a wonderful note? Or maybe a campaign just because you love the spring?