Urgent Airlift for 70 Dogs
$70,000
Urgently Needed
$0
Raised
(0%)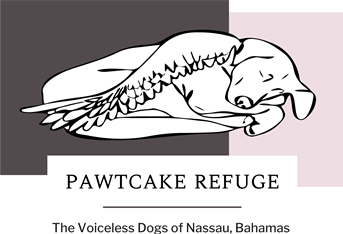 Campaign Details
"After an unavoidable delay, our next airlift is scheduled to take place on March 11th.

Covid hit me hard and put everything on hold - except for the intake of homeless in need, and the birth of new litters. Adding more tenants to Pawtcake Refuge, without the relief of any leaving, has pushed us beyond our limits.

The New Year came and nobody moved on, filling the refuge with over 250 dogs. We did our best to help those that were in dire need of rescue, while knowing that many had to wait until space opens for them here. It's time to finally make that happen, but we need our followers to come through for us again. If we can reach our fundraiser goal, 70 homeless will fly away from this island to find their new lives with the assistance of our partner rescues. That's 70 lives given a fresh start, and open beds to refill with those who have been waiting for their turn at a future.

Everyone has to be vetted and cleared with health certificates before they'll be able to board the flight; it's an expensive operation. You've given for the hundreds that have been on our previous airlifts, and we truly appreciate your support. Without you, they couldn't have this chance to live in loving forever homes, instead of wandering this island hopeless and lost.

Please help us reach our goal in any way possible; sharing the post can make a difference, if your budget doesn't allow you to donate a few dollars. Together we can move mountains!

Thank you for joining Pawtcake Refuge in our efforts to be a voice for the voiceless."
~ Chella President & Founder


Each dog that enters Pawtcake Refuge comes with a sad and painful past...
So many are left to rot away, not getting the medical attention they so desperately need. Last year, Chella rescued over one thousand dogs which included pregnant dogs, countless dogs in need of urgent medical care, and underage puppies. We don't want to think about what would've happened if Chella hadn't saved them. Can you imagine how many of those doggies might have died if they had not been rescued? We don't want to and that's why these airlifts are so important.
For the homeless, this trip means the door to their past is closed and now a new door opens to their future, a new life in the United States. This is their only chance. We need your help to give them the life and love they deserve, we need you, they need you.
They will get out. We will find a way to raise the funds to get them off the island. They deserve to find a forever family.


Dogs like Nostalgia, lived on the streets her entire life, begging tourists for food.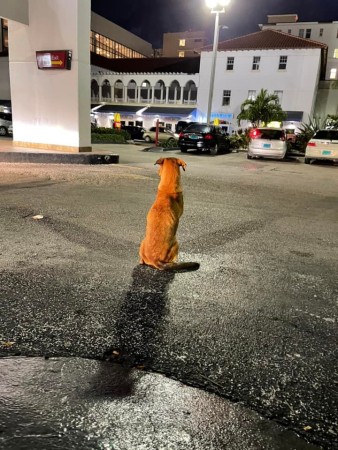 One of Chella's friends told her about a dog that was living outside of a McDonald's and asked her to help. Chella drove around the area and beach looking for her but came up empty, so she gave the security guy her number so he could call her when she turns back up. Late one night, the security guard messaged Chella that the pup was back.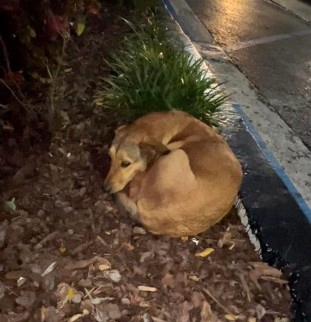 Chella found her sleeping on wet ground in a hole curled up into a little ball and terrified. It did not take long for Chella to get her in the car, the poor girl was starving. The McDonald's staff clapped as Chella lifted her into her car because they were so happy to see her get rescued.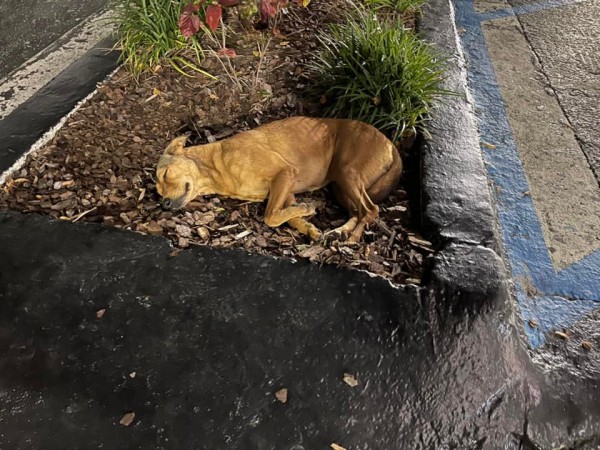 Nothing hurts more than capturing a moment of total loneliness like Chella did when she first saw Nostalgia sleeping in a hole on the wet ground.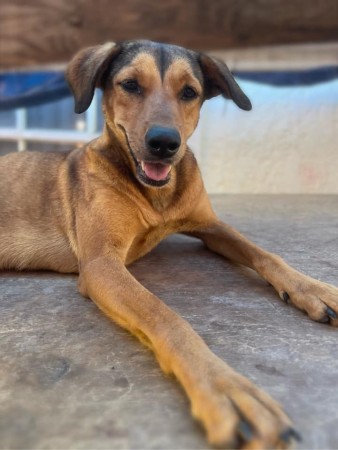 Now, Nostalgia looks like a totally different dog, happy, smiling with a safe place to sleep. With your help, she'll be on that plane!
Or dogs like Genesis who were left to rot away, starved, scrounging for scraps of food off the streets...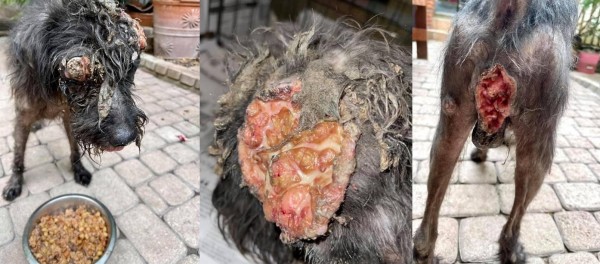 Genesis sadly had an owner, but as you can see, he was beyond neglected. He was covered in venereal cancer and was literally dying slowly from the inside. When Chella was called to rescue him, they originally thought he was hit by a car and his brains were exposed. Chella noticed very quickly after she arrived that he had not been hit by a car, but in fact, was covered in cancer and needed urgent medical attention.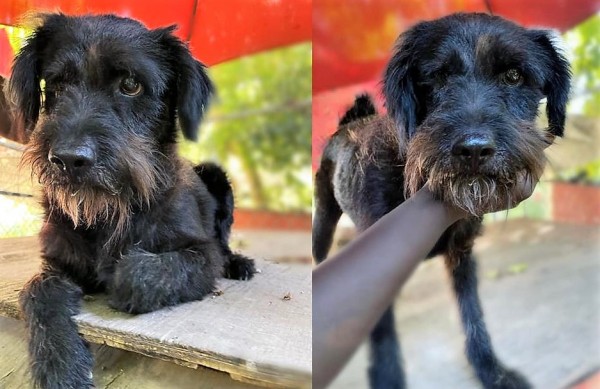 Genesis is now almost unrecognizable...
With your help, Nostalgia, Genesis, and 68 other dogs will be on that flight in March.


Because of you and your support, you have made it possible for so many others to get a chance to start a new life in the United States.


In November 2021 you answered our call for help. Fox alongside 59 other dogs traveled to the United States to find their forever families. Fox is thriving in Florida. Fox was adopted just in time to spend Christmas with his new family. He has an amazing mom and five acres to play on.
Because of you, Fox is right where he was always meant to be.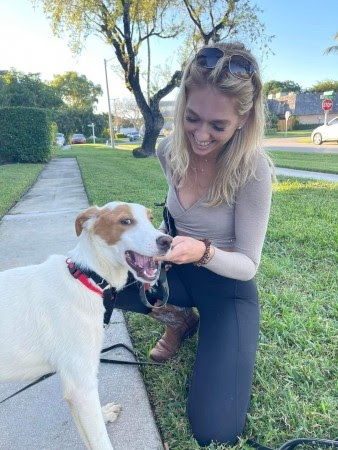 Lady (formally Nina) was another one of our dogs that was on the November 2021 airlift. Because you supported their airlift, you made it possible for her to find her forever home. She now lives in Vermont with her new brother Bocephus and with a family that loves her so much! Because of you, Lady is where she always dreamed about, having a family of her very own.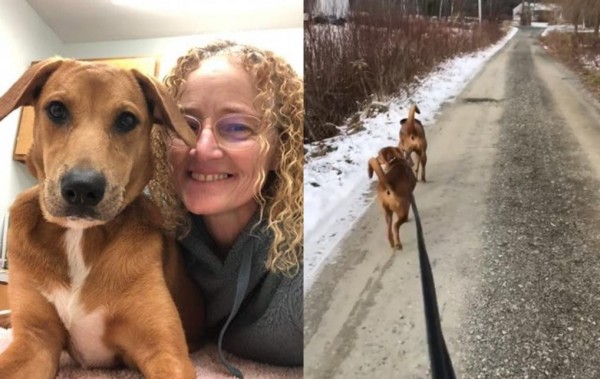 Fox and Lady are two of the many lucky dogs that were given a chance at a new life.

70 dogs are wanting to be the next lucky ones to board a flight to the United States.
The number 70 does not only represent the number of dogs who will board the plane for a new life, it also represents the 70 open spaces for other stray dogs on the island to get a chance to be rescued. There are so many other lonely souls waiting for their chance to be saved. These are the voiceless dogs of Nassau, Bahamas.
Can you open your hearts during this month of love to help support 70 deserving lives get to the United States this March for a chance to find their forever families? You are their only hope, and they can't board the March airlift without your help?
Please give them a chance to find their happily ever after?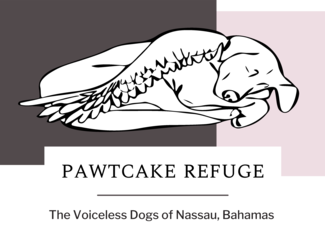 PAWTCAKE REFUGE
About the Organization
PawtCake Refuge (The Voiceless Dogs of Nassau, Bahamas) is dedicated to rescuing abused, neglected, homeless, and abandoned dogs in the Bahamas. We are committed to every dog we save, providing them with all necessary medical care, and offering them the very best chance at a new life.
P.O. Box 54
Old Bethpage, NY 11804
USA
EIN: 81-3142530
---
Updates
Update

Friday, our first airlift of 2022 left the Bahamas a little after 9:00 AM. Our first stop was Ft. Lauderdale International Airport, where Mutty Paws Rescue met us to pick up their pups. Then we took off around 1:00 PM to Anderson Regional Airport in SC, we landed around 3:30 PM. Our ground transport Grateful Doggies - Canine Freedom Transport was waiting to help unload and load the rest of the pups who were going to NorthStar Pet Rescue in New Jersey, SPCA Westchester in New York, Saving Paws Rescue and Lucky Dog Refuge CT in Connecticut, and Darbster Doggy in New Hampshire.

All the pups arrived with our rescue partners Saturday and are doing great!

Thank you to you and all the rescues for making our first airlift of 2022 a success! Until next time. 😁

Please take a minute and watch this video from before, during and after the airlift. So much work goes into it, but it's so worth it!

Warm regards,
Pawtcake Refuge

Update

Thank you again for helping get the doggies to the USA. We wanted to share a bunch of pics, some in preparation for the airlift and some after. Enjoy!

Warm regards,
Pawtcake Refuge

Update

Thank you for making it possible for so many of our precious babies make it to the United States to find forever homes. We already have two updates to share with you!

Cherish and Cheyenne who were from the same litter were adopted yesterday!

 

Thank you to our Florida rescue partner, Mulocated for the wonderful updates.

Sincerely, 
Danielle and the Pawtcake Refuge Team

Update

Thank you so much for helping Chella get 70 precious souls to the US on March 11th.

Here's a message from Chella:

"This flea infested boy makes #6 of the adult dogs coming soon to the refuge from this dangerous part of the island.



This innocent, starved, mangy boy seems to have venereal on his face, and so many territorial dogs chased him to attack him when I was there. I swear to God I have no room for another dog at the refuge, so they all have to wait until after the airlift.

With only 8 days away, the stress, insomnia and sadness of seeing some of my oldest residents leave me next week has taken a toll on me.

Life on the streets is hell for stray dogs and I wish to help as many as I can, but sometimes there is a stone in my path that deters me from doing so.

I work hard to make these innocent dogs happy and give them a better life than what they had on the streets, and I wish I would not have to leave anyone behind. I am not a magician, or a genie. I stumble and I fall constantly, and I get scrutinized on a daily basis for my doings, either good, or bad, and it doesn't matter if I do good because many people on this island are waiting for me to fail and pack my things and leave for good.

I have not left, because my heart belongs to the street dogs and they badly need help! So help me help them, Please!!"

We are now over 50% of the way to our goal for the funds needed to make the airlift happen, without dipping into our emergency medical funds. We've had almost 700 wonderful people donate. That's amazing, but we still have a long way to go in the next eight days.

We know you've already helped a bunch, but please share our campaign with your friends, family and anyone else you think might help us get there! We are so grateful to you for helping get 70 babies a new life, where they will be loved and cared for...

With love,
Chella and Pawtcake Refuge