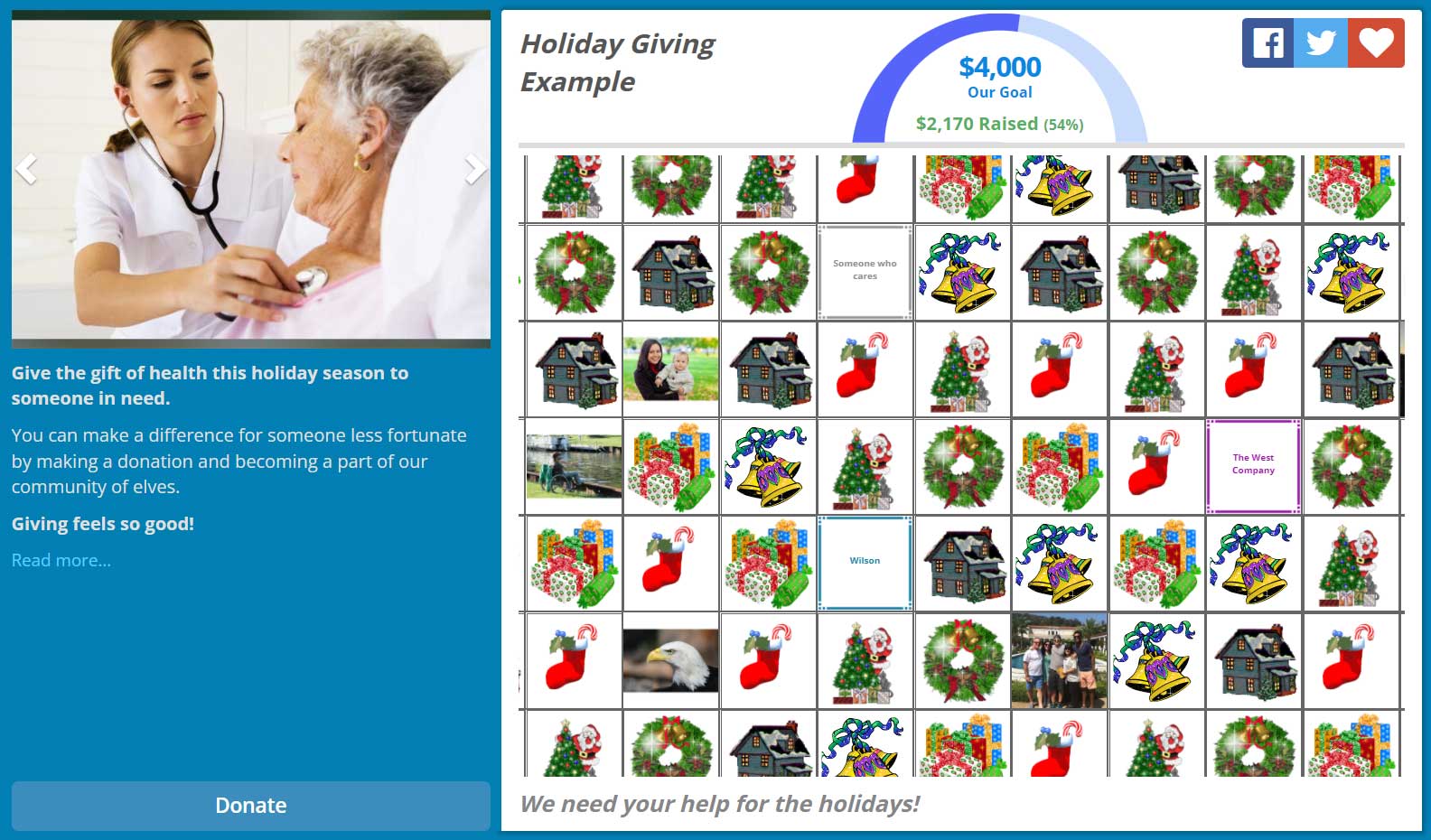 Standard GivingGrid
We've created these special super fun holiday Fund-icons and themes for you! The new animated ones are wild! Donors click on the square of their choice to make a donation and can upload a photo, message or just their name. You can fill your GivingGrid with them with the click of a button in your settings.
Click on the little images below to see examples.
Wall of Love
We've created an entire holiday theme for Wall of Love. People "share the love" and post a gift wrapped heart with their donation. Maybe you want them to share a holiday message? To see a live example, click here.