Proud to be SCB
$20,100
Our Goal
$7,307 Raised
(36%)
Please pick an available square with a dollar amount from $1 to $200 to donate.
Please pick your very own square with a dollar amount to donate!

If you're in a hurry, just click the amount below you'd like to donate and we'll find you the best available square.
No contribution is too small, help us to complete our money wall!
*Donated more than the face value.
Fundraise for this Campaign
Campaign Details
We do not take lightly the fact that everyone has been affected by this pandemic. We know that our doors would not remain open without the sacrifice & support of so many. And so, as is our tradition, we continue to rely on the financial support of donors to continue to provide high quality education to our students & to do it in-person, in class, each day with their teachers.
We ask that if you are able, would you please consider providing a financial donation? We will use these funds to purchase new curriculum materials & do needed building enhancements before next school year.
If each square of this wall is purchased, we will raise $20,100!
Please share our giving wall with family and friends!
Thanks for your support!
Don't forget our school auction is around the corner. Jump over to: CharityAuction.bid/SCBProud to find out more information!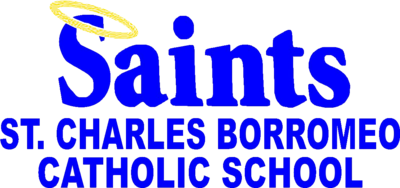 St. Charles Borromeo School
About the Organization
Education the whole child: mind, body and spirit. St. Charles Borromeo School is a family-oriented PK-8 Catholic school that prides itself on the development of the whole child-mind, body and soul; while exceeding academic standards, cultivating discipleship, and remaining rooted in Catholic teachings and traditions.
288 E. Jefferson Ave.
Hampshire, Illinois 60140
UNITED STATES
EIN: 36-2416193
---