Our peer to peer solution makes it fast and easy for your supporters to get going. They don't have to worry about any set-up. They can be using the visual power of GivingGrid with the click of a button and helping you raise funds in minutes.
Here are a few reasons why peer to peer is the fastest growing form of fundraising:
People are much more likely to donate through a friend than directly to a nonprofit.
Your own staff, volunteers, board members and alumni make the best fundraisers.
You don't need an army of supporters to be successful, just passionate ones…
It's not just for walks, runs and other events anymore.
Just two steps and you're on your way!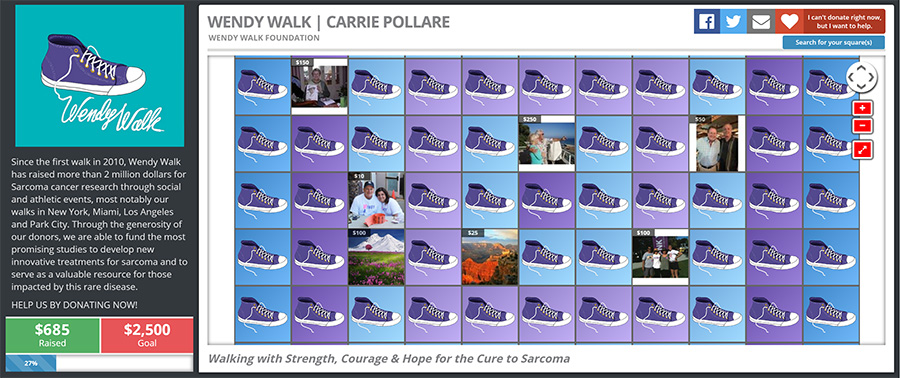 1. Create a Template
This is as easy as creating a standard GivingGrid, which is really all you're doing. The only difference is that this one will be used by your supporters for their campaigns. They'll even have the opportunity to personalize it. Then, all donations roll directly into your Chase or PayPal account.
---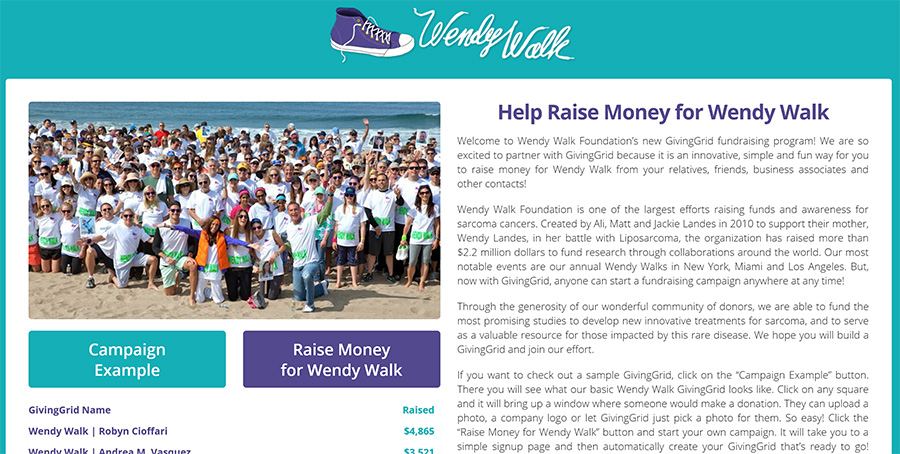 2. Create your Homepage
A great photo, a little text, a logo (optional), a color scheme and you're done! This is the place where you'll want to send your supporters and introduce them to your P2P campaign. They'll be able to start fundraising for you with the click of a button. This page will also rank all of your active campaigns. A little healthy competition never hurts…
GivingGrid P2P is great for charity events like runs, walks, golf tournaments, picnics, galas, etc. It's also perfect for challenges, school or sorority/fraternity chapter fundraisers, specific causes and general ongoing campaigns. Supporters can set-up personal or team campaigns in two minutes. We're not kidding!
---
Other Highlights
Give the power of visual fundraising to your supporters!
Easily track all your campaigns.
Remember, money goes directly into your PayPal or Chase account.
All the same rich sharing features as standard GivingGrids.
The best customer service in the business.
And as usual, we charge you zero fees.
Any questions? Just click contact us and we'll get right back to you.