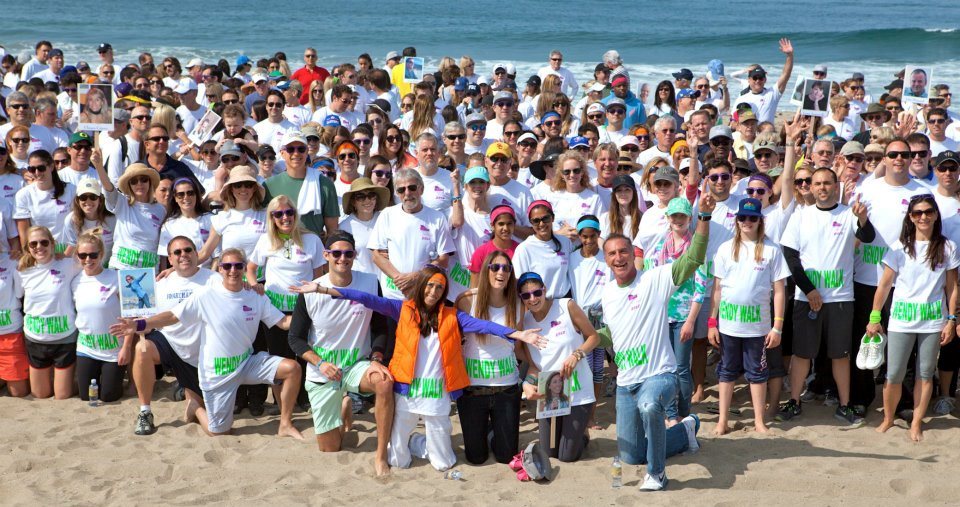 Help Raise Money for Wendy Walk
Welcome to Wendy Walk Foundation's new GivingGrid fundraising program! We are so excited to partner with GivingGrid because it is an innovative, simple and fun way for you to raise money for Wendy Walk from your relatives, friends, business associates and other contacts!
Wendy Walk Foundation is one of the largest efforts raising funds and awareness for sarcoma cancers. Created by Ali, Matt and Jackie Landes in 2010 to support their mother, Wendy Landes, in her battle with Liposarcoma, the organization has raised more than $2.2 million dollars to fund research through collaborations around the world. Our most notable events are our annual Wendy Walks in New York, Miami and Los Angeles. But, now with GivingGrid, anyone can start a fundraising campaign anywhere at any time!
Through the generosity of our wonderful community of donors, we are able to fund the most promising studies to develop new innovative treatments for sarcoma, and to serve as a valuable resource for those impacted by this rare disease. We hope you will build a GivingGrid and join our effort.
If you want to check out a sample GivingGrid, click on the "Campaign Example" button. There you will see what our basic Wendy Walk GivingGrid looks like. Click on any square and it will bring up a window where someone would make a donation. They can upload a photo, a company logo or let GivingGrid just pick a photo for them. So easy! Click the "Raise Money for Wendy Walk" button and start your own campaign. It will take you to a simple signup page and then automatically create your GivingGrid that's ready to go! Then feel free to customize yours by clicking the "settings" button at the top of the page. Change the title, the photos, the fundraising goal, whatever you like. If you need it, there are plenty of help buttons throughout the site.
Thanks so much for your support!