Victory for Victor!
$4,000
Urgently Needed
$0
Raised
(0%)
Campaign Details
Victor was born just before Christmas in 2020 in a local area puppy mill with severe congenital deformities in his back legs. He has deformed patellas(knees) and no hip joints. Victor's breeders discoverd he was deformed at four weeks old, but he still remained in a small kennel until June 2021. We assume that if Victor's deformities had been less serious—he may have remained in that facility for many years as a breeder dog.
Sadly, Victor did not receive the intervention and care during his first six months of life; help he desperately needed to be able to live a pain free life. In June 2021, he was relinquished to rescue. Some would say, "euthanize this puppy". Why be concerned with one disabled puppy when there are so many other dogs that need homes? After meeting Victor and witnessing his indomitable spirit and desire to live life to the fullest, Haven to Home could not turn away from trying to find a way to help him.
After board discussion and consultation with our vet clinic, we made an appointment with one of the top veterinary orthopedic specialists in PA in hopes we could give Victor a better quality of life.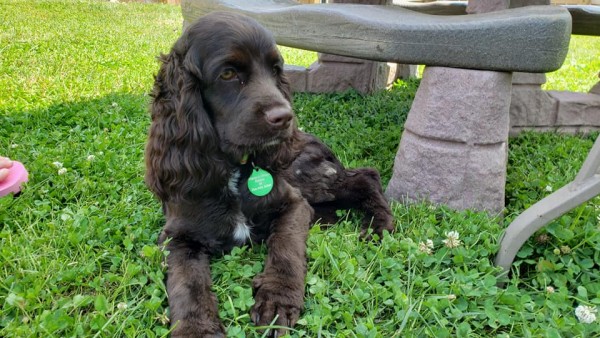 We carried Victor into the waiting room of Metropolitan Veterinary Associates in Norristown, PA - a 3-hour drive from where Victor is being fostered - to meet with Dr. Timothy Schwab for Victor's surgical consult. All eyes in the waiting room were on Victor - he's a stunning little fellow, who got many 'oohs' and 'aahs' as we waited and filled out his forms.
Dr. Schwab appeared in the waiting room to watch Victor in action as he curiously explored the area; then scooping him up, Dr. Schwab took Victor back for exam and evaluation. Victor was delightful, cooperative, friendly and stoic, despite a somewhat painful exam manipulating his rear legs.
After being shown Victor's radiographs at our local vet clinic, we went to his appointment trying to be optimistic but prepared to be realistic. At first it seemed Dr. Schwab was not optimistic—but his final assessment was that the right knee can most likely be repaired successfully. The surgery is complicated; recovery, rehabilitation and therapy will be 6-8 weeks.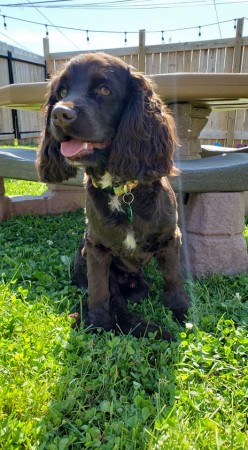 Victor is in a foster where Haven to Home will support his needs. He will be loved, fed, nurtured, medicated, and rehabbed with the hope that someday he can be adopted to his forever home where he can live a pain free life as a fun, loving, family companion.
Helping Victor will take a Village! We fund raise. We give of ourselves, our homes, our lives, our talents, and our time. But this time - for this guy, we need YOUR donations. We'll keep fundraising, but the window of opportunity for this guy is short and our time is limited to raise the funds we need to cover the cost of surgeries and rehabilitation. Victor's first surgery is scheduled for July 27. He will need his left leg amputated after his knee has healed, and probably later an FHO procedure to remove the head of his femur.
If you could give $5 today to help Victor or whatever you can afford - it would mean so much.
The estimate for all three phases of surgical intervention is approximately $12,000.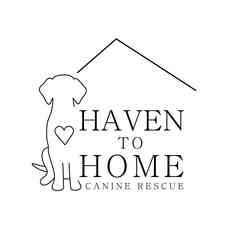 Haven to Home Canine Rescue
About the Organization
Our mission is to rescue dogs in need, rehabilitate them in a quality, nurturing environment, and re-home them in a loving, responsible, permanent home as soon as possible. We will strive to promote a culture of kindness in our community through networking and education. We care for our rescued dogs in foster homes. Since June 2008, we have rescued and found permanent homes for over 2,000 dogs in central Pennsylvania. Haven to Home is a 501(c)3 non-profit organization.
PO BOX 851
BERWICK, PA 18603
USA
EIN: 37-1569875
---
Only fundraisers with donations show up here.