Summer Smile
The Grey Muzzle Organization
Updates
Update

We have wrapped up the Summer Smile campaign, and thanks to you we raised more than $12,000! Every penny will go to provide much-needed dental care for at-risk senior dogs. Thank you for your extraordinary generosity and for sharing pictures of your beautiful senior pups.

Our Advisory Board members are almost done voting on the pictures to be included in our first-ever Grey Muzzle calendar. I can tell you they have had a really hard time choosing! I'll be in touch this week with those whose photos were selected. We hope to have the calendars available by November 1.

Thanks again for having a heart for senior dogs!

Update

You are amazing! We have 10 days left in our Summer Smile Campaign and Calendar Contest, and thanks to you we have met our original goal to raise $7,500 for our new dental fund for at-risk senior dogs! And now I have even more great news! TopDog Animal Health and Rehabilitation has offered a matching gift of $2,500 and we have upped our goal to $10,000. Starting today, every dollar we raise will be doubled, up to $2,500!

Please help by continuing to spread the word and encourage friends and family to enter their senior dogs in the calendar contest. Thank you so much for your support and for having a heart for senior dogs!
Campaign Details
ABOUT GREY MUZZLE
If your heart has been touched by an old dog, you know how much they have to teach us about loyalty, compassion, and eternal love.
The old dogs that share our hearts and homes are part of our family. Sadly, many old dogs are not that fortunate. Senior dogs slow down. They develop medical issues. And many find themselves alone, afraid, and at-risk in shelters across the country.
The Grey Muzzle Organization creates happy endings to these heartbreaking stories--on a national scale. We improve the lives of at-risk senior dogs by providing grants and other resources to animal welfare organizations nationwide. Examples of the kinds of programs we support include in-home hospice care, Seniors for Seniors adoption programs, medical assistance and beds for old dogs at shelters, and education programs to encourage adoption and quality care of senior dogs.
The Campaign
Every senior dog deserves a reason to smile! That's why we launched Grey Muzzle's Summer Smile Campaign. Our goal is to raise $7,500 for our brand new dental fund. One of the biggest expenses facing shelters and rescues that care for senior dogs is the high cost of dental care. Lack of dental care is also a major barrier to adoption. Grey Muzzle's dental fund will change that. All of the funds raised through our Summer Smile campaign will be used to support dental care for senior dogs.
The 2017 Calendar Contest
We want to see your grey muzzles' smiles too! Support the Summer Smile Campaign and enter your senior dog in our 2017 calendar contest. Simply make a tax-deductible donation to our Summer Smile Campaign and then upload your favorite picture of your senior pup on our campaign's GivingGrid platform. At the end of the campaign, our Advisory Board members will choose their favorite photos to be included in our 2017 Grey Muzzle calendar. A picture of the entire GivingGrid—including all of the pictures submitted—will be our December photo!
Thanks to Our Sponsors!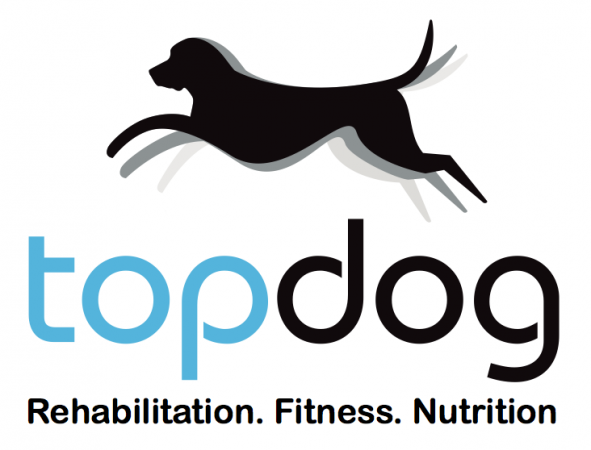 Endings to Smile About!
All of the money raised through the Summer Smile Campaign will be used to help dogs like Ebenezer, a 10-year-old pug taken in by Pug Rescue of Austin, Texas, one of our brand new 2016 grantees. Ebenezer was abandoned in a housing development. An elderly couple took him in and kept him for four months, but could no longer handle his senior ailments. Pug Rescue of Austin gladly opened their hearts to Ebenezer and quickly realized how severe his dental issues were. Pug Rescue of Austin President Alecia Zalot writes, "Due to the severity of his periodontal disease, all of his teeth had to be removed. Now he has a cute bottom lip droop." Thanks to a Grey Muzzle grant, Pug Rescue of Austin has launched a new program that will help provide dental care for senior dogs like Ebenezer. That's certainly something to smile about!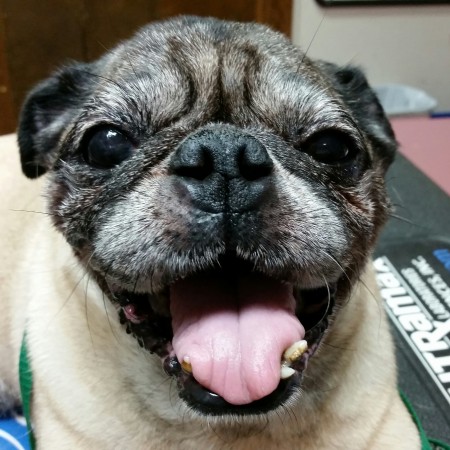 The Grey Muzzle Organization
About the Organization
14660 Falls of Neuse Road, Suite 149-269
Raleigh, NC 27614
UNITED STATES
EIN: 26-1965495
---