Give Senior Dogs a Reason to Smile!
The Grey Muzzle Organization
Updates
Update

You did it! Thanks to your generosity and efforts to spread the word about the Summer Smile campaign we exceeded our goal (by a lot!), raising more than $16,700! Every penny will go to provide much-needed dental care for at-risk senior dogs. Every time I opened your pictures and dedications I was moved by your profound love for your dogs and compassion to help those who are less fortunate. Thank you for your extraordinary generosity and for sharing photos of your beautiful senior pups (and a few cats!).

Our Advisory Board members are finishing up the extremely difficult job of voting on the pictures to be included in our 2018 Grey Muzzle calendar. I'll be in touch shortly with those whose photos were selected, and we'll have the calendars available for preorder starting next week. Thanks again for your amazing support and heart for senior dogs!
Campaign Details
ABOUT GREY MUZZLE
If your heart has been touched by an old dog, you know how much they have to teach us about loyalty, compassion, and eternal love.
The old dogs that share our hearts and homes are part of our family. Sadly, many old dogs are not that fortunate. Senior dogs slow down. They develop medical issues. And many find themselves alone, afraid, and at-risk in shelters across the country.
The Grey Muzzle Organization creates happy endings to these heartbreaking stories--on a national scale. We improve the lives of at-risk senior dogs by providing grants and other resources to animal welfare organizations nationwide. Examples of the kinds of programs we support include in-home hospice care, Seniors for Seniors adoption programs, medical assistance and beds for old dogs at shelters, and education programs to encourage adoption and quality care of senior dogs.
The Campaign
Every senior dog deserves a reason to smile! That's why we launched Grey Muzzle's Summer Smile Campaign. Our goal is to raise $11,000 for our dental fund. One of the biggest expenses facing shelters and rescues that care for senior dogs is the high cost of dental care. Lack of dental care is also a major barrier to adoption. Grey Muzzle's dental fund will change that. All of the funds raised through our Summer Smile campaign will be used to support dental care for senior dogs.
And every dollar donated will be MATCHED by our corporate sponsors Boehringer Ingelheim, maker of OraVet Dental Hygiene Chews, and Stella & Chewy's!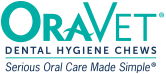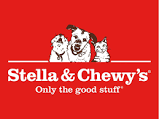 The 2018 Calendar Contest
We want to see your grey muzzle's smile too! Support the Summer Smile Campaign and enter your senior dog in our 2018 calendar contest. Simply make a tax-deductible donation to our Summer Smile Campaign and then upload your favorite picture of your senior pup on our campaign's GivingGrid platform. At the end of the campaign, our Advisory Board members will choose their favorite photos to be included in our 2018 Grey Muzzle calendar. A picture of the entire GivingGrid—including all of the pictures submitted—will be our December photo!
Endings to Smile About!
All of the money raised through the Summer Smile Campaign will be used to help dogs like Rose.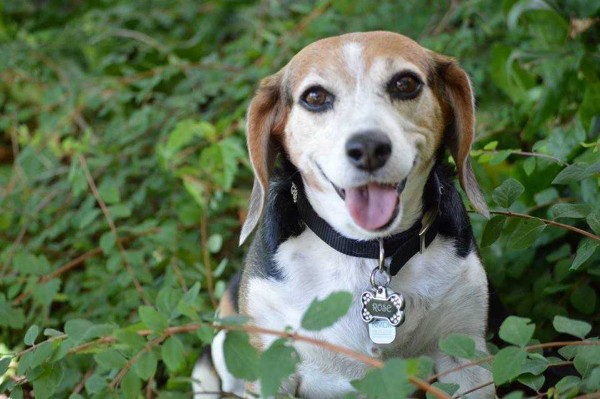 The only life Rose had ever known was producing litter after litter of puppies. Her entire existence was useful for just one thing: profit. She hadn't known love or comfort; she didn't really even how to be a dog. Her entire life was spent in a cage in a converted shipping crate.
When Rose could no longer produce puppies, she was of no use at the puppy mill. At only seven years young, her future was bleak.
But then everything changed for sweet Rose. In May 2015, she was rescued from the breeding facility in Missouri by National Mill Dog Rescue, a Grey Muzzle grantee.
Fast forward two years: Rose is now nine and thriving in her forever home, but it took a lot to get her to this good place. Milled dogs typically have a long recovery process because they don't have any reason to trust. They don't know how to play with toys or balls. They have never seen grass or slept on a cozy bed. Every experience is new--and scary.
After her rescue, Rose needed extensive medical care--care she'd never before received. She was spayed, had much needed dental surgery, and received all the medical treatment she had been denied for so many years while living in that crate. At a cost of more than $300 to restore a senior dog to health, Grey Muzzle grants are lifesaving for dogs like Rose. That's why we count on your extraordinarily generous support.
Rose's story has a happy ending. She was was adopted by a family in Colorado that loves and spoils her. Her beautiful--and thankful--smile says it all. She's finally in her forever home and loving every minute of her second chance at living the life she always deserved.
Thank you for giving Rose a reason to smile! Will you make the dream of a healthy smile and a loving home a reality for even more senior dogs like Rose? 
The Grey Muzzle Organization
About the Organization
14460 Falls of Neuse Road Suite 149-269
Raleigh, North Carolina 27614
UNITED STATES
EIN: 26-1965495
---