LA Audubon Nature Challenge
Los Angeles Audubon Society
Please pick your very own square with a dollar amount to donate!
Please pick your very own square with a dollar amount to donate!

If you're in a hurry, just click the amount below you'd like to donate and we'll find you the best available square.
We need your support for Los Angeles Audubon's Nature Challenge
Fundraise for this Campaign
Campaign Details
Conservation Success
This year, for the first time in nearly 70 years, Western Snowy Plovers nested on Los Angeles County beaches!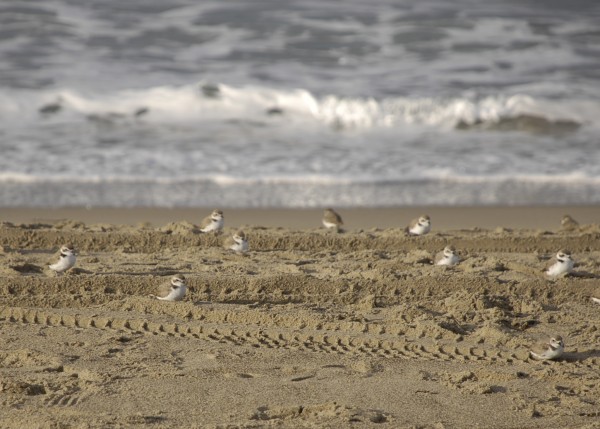 Your local Los Angeles Audubon team of biologists, students and specially-trained volunteers worked extra-long hours this year conducting research to protect and preserve threatened Snowy Plovers along our coastline. We'll need to devote additional hours to track and monitor potential nesting sites in the coming year.
Your donation is much needed to help support our work with Snowy Plovers and endangered Least Terns nesting along our coastline.
Please donate today
The Importance of Nature Education
Twenty-eight years and 30,000+ lives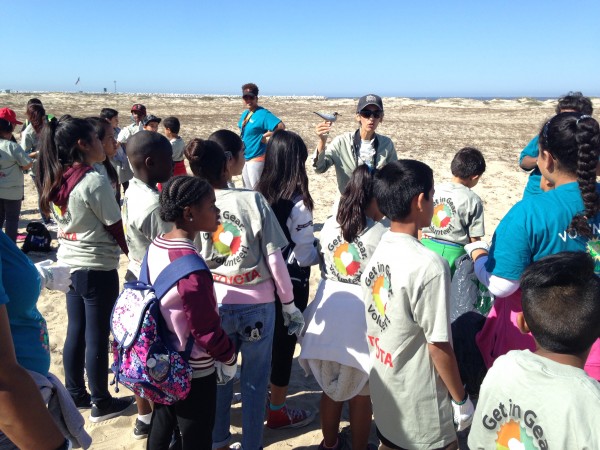 Los Angeles Audubon's education network has steadily grown from serving elementary students at Ballona Wetlands (28 years and counting!) to offering college certificate programs at West LA College. Over the years, Los Angeles Audubon has directly impacted the lives of more than 30,000 urban youth by combining outdoor experience with science-based nature education. 
Meet Emily, Tania, and Arely
Our Baldwin Hills Restoration Program is celebrating it's 10th year, led by Stacey Vigallon, LA Audubon's Environmental Education Director.
The program connects local high school students to environmental leadership opportunities and supports their goals of higher education and career development.
Emily Cobar - Graduated from the first cohort of youth leaders in Los Angeles Audubon's  Baldwin Hills Program. Emily went on to earn her bachelor's degree in environmental sciences from UC Santa Cruz and is now employed as LA Audubon's Education and Restoration Coordinator.
Tania Romero -  is part of our restoration and education staff recruited through Environment for the Americas. She values family, personal growth, and freedom. "One of the reasons why I love birds so much is due to their ability to fly. I value freedom and human rights. Social justice, along with birds, are two of my main passions." 
Arely Mendia Perez - One of LA Audubon's most recent Baldwin Hills Program graduates, Arely is currently employed as a program assistant. She is majoring in botany and also assists with greenhouse management.
Your donation will help us to grow the network of young people who are dedicated to environmental stewardship. Please donate now.
Los Angeles Audubon Docents
Our Ballona Wetlands Education Program was started in 1989 to introduce students to the wonders of wetland ecosystems. The program provides elementary schools with an outdoor learning experience and connects more than 2500 urban students to nature each year. The program's success is due in large part to the team of 50 dedicated volunteer docents, led by Cindy Hardin, LA Audubon's Outdoor Education Director.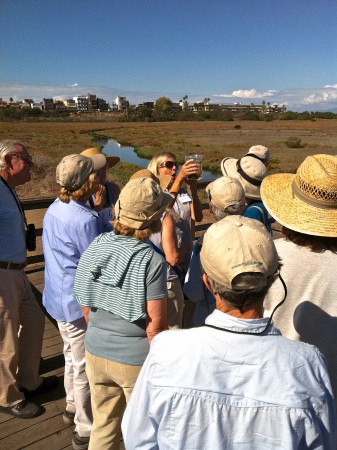 Leslie Davidson has been volunteering at Ballona for 17 years. Leslie's photography skills and love of the outdoors drew her to Ballona. Her photo's frequently grace the pages of the Western Tanager newsletter.
Jamie Lowry and Lorraine Cohen have been Ballona docents for 4 years. Jamie, upon early retirement, began taking long walks on the beach where her interest in shorebirds was piqued. Lorraine had previously worked with special needs children and found that her love of nature and teaching was a perfect fit for the Ballona docent program.
Bev Sue lives near the Ballona Wetlands and wanted to learn more about this special ecological reserve and to help young people experience nature first hand.
Thanks to supporters like you, we will continue to build these programs over the next year!  Please consider becoming a sustaining donor by making a monthly donation.
Schoolyard Habitats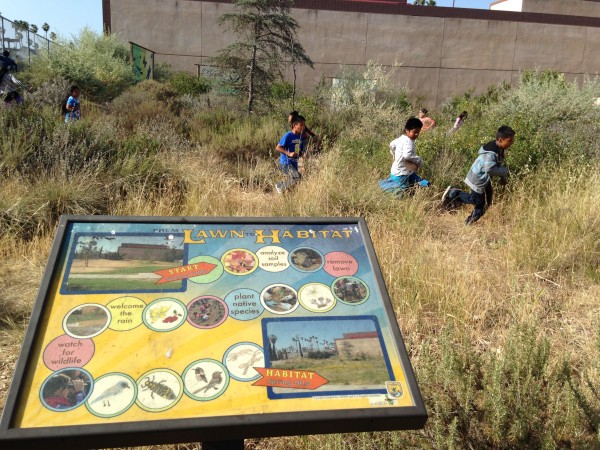 In 2009, LA Audubon student Restoration Leaders and Leo Politi Elementary School collaborated to install a native habitat on 6,000 square feet of under-utilized schoolyard. Our second schoolyard habitat project has just been completed at nearby Esperanza Elementary School. The habitats are now filled with native plants, insects, birds, lizards and pollinators and are utilized as an outdoor classroom where LA Audubon student interns mentor younger students - hands-on learning at its best!
Your donation will help ensure that these habitats continue to be a source of wonder for students and add much needed green space to urban LA.
Los Angeles Audubon thanks you for your support!
You may donate via this GivingGrid  
or at our website:
http://losangelesaudubon.org/donate 
Or mail your tax-deductible donation to: 
Los Angeles Audubon, P.O. Box 411301, Los Angeles, CA 90041-8301
Los Angeles Audubon Society is an independent 501(c)(3) non-profit organization, and must raise its own funding to support these local programs (National Audubon donations do not reach Los Angeles Audubon). Thank you for supporting your local Audubon chapter.
About the organization
Los Angeles Audubon Society
P.O. Box 411031
Los Angeles, California 90041-8301
UNITED STATES
EIN: 95-6093704
---