Campaign Details
Imagine not being able to physically use your voice to communicate your needs and you are seen as less than. Imagine having somebody else to speak for you and make decisions for you. Imagine trying to communicate your needs or feelings, only to have those ignored. Imagine being presumed incompetent just because you cannot physically use your voice. These are some of the realities that non speaking individuals face every single day and it is wrong.
These smart, amazing, strong, and hardworking individuals can communicate and they are competent, they just use different methods of communication, such as Qwerty boards and choice boards to convey their needs, goals, dreams, pains, to do school work, etc. They have feelings, goals and dreams, just like you and me. 
They are speaking to us, but it is time that we all take time and I mean, really take the time to listen to them. They want and need to be heard. They are capable and deserve to have the same opportunities that neuro typical individuals have, even if they learn differently , require supports or require services.
Optimal Rhythms, Inc. / ACCESS Academy
About the Organization
1003 SR 662 W
Newburgh, IN 47630
USA
EIN: 463704955
---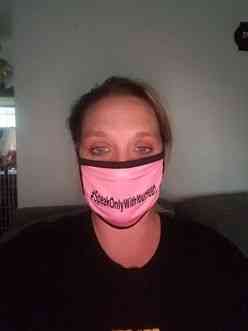 Only fundraisers with donations show up here.