Blue In Focus
Green Heart Films
Campaign Details
Why are we making these films?

The oceans make up two thirds of our planet and are beautiful yet largely unknown places. The health of our oceans is vital to our very survival. But whilst we increasingly understand the need to conserve tropical rainforests which we refer to as 'the lungs of our planet' we seem to fail to understand the significance of the need to protect our oceans.

'Blue In Focus' will examine the complex relationship between the oceans, local communities and industry. We aim to raise awareness of the threats to the seas and inspire people with some exciting solutions, as we try to move towards a more sustainable future. When we've completed the films we will provide them to marine conservation organisations to use for education purposes. But time is running out - we need to act now to save our oceans.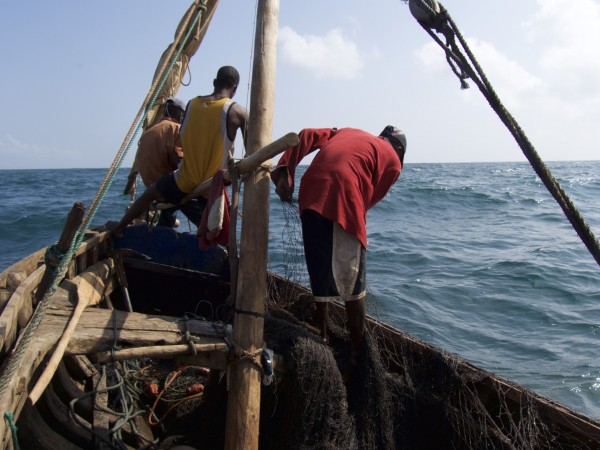 Why must we conserve our Oceans?

Human activity is having a profound effect. The Oceans are carefully balanced ecosystems. Slight changes, such as reducing stocks of a certain fish species, can have huge consequences for other marine life. But fishing quotas and illegal practices are increasing each year as demand for seafood rises along with an increasing population. Illegal fishing alone is estimated to contribute 11-26 million tonnes annually with a worth exceeding $23billion (USD).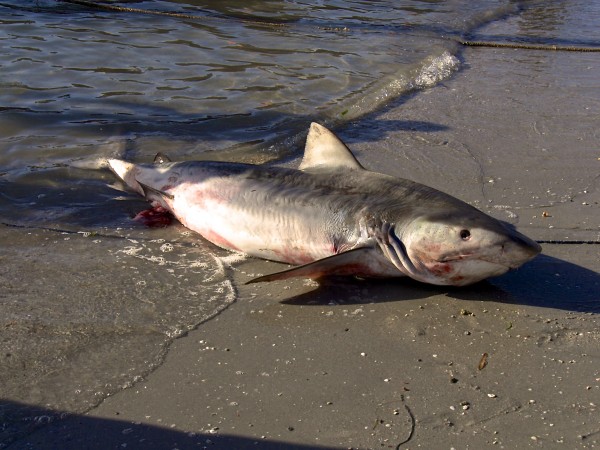 At the same time more and more waste is being dumped in the seas. Maybe it's a case of out of sight out of mind. We might think the oceans are so big that surely it can't have much impact, but it does. It's estimated that there are now over 8 million tonnes of plastic waste in our oceans, where it will remain harming marine life for hundreds of years killing seabirds, turtles, dolphins and fish, becoming concentrated as the plastics move up the food chain.

Increasing understanding of the world's oceans has brought to light its fragile nature. Coral reefs that take decades to form can be quickly devastated by dynamite fishing, cyanide fishing or trawling. Pollutants from agriculture, industry, urban run-off and oil spills can make the seas uninhabitable. The marine life we know so little about is disappearing before we have a chance to understand it.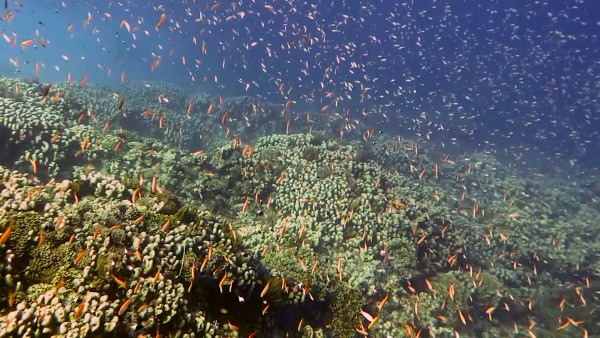 This is all bad news for underwater life but how will it affect us?

The oceans play a vital role in regulating our climate and providing us with the very oxygen in the air we breathe. They provide 2.6 billion people, including some of the world poorest communities, with their major source of protein. Ever reducing fish stocks will leave many hungry.

Why is this a documentary series that needs to be made?

There are solutions to the problems facing the oceans, but many people around the world are simply unaware that our oceans are on the brink, and there is little information out there about how to bring our oceans back to health.

We are raising funds to make 'Blue In Focus', a series of four educational documentaries that will investigate and draw connections between the many threats facing the oceans. How can illegal fishing, micro plastics or simply having an aquarium at home damage the oceans to such an extent? Why are coastal communities, that have for centuries lived in harmony with the seas, now losing control of their ability to protect their most valuable resource? How do changes in the make-up of the seas affect the world's climate? And most importantly, what can be done?

We'll be hearing about the latest research from scientists and world renowned marine conservationists, and we'll ask coastal communities around the world to talk about their experiences.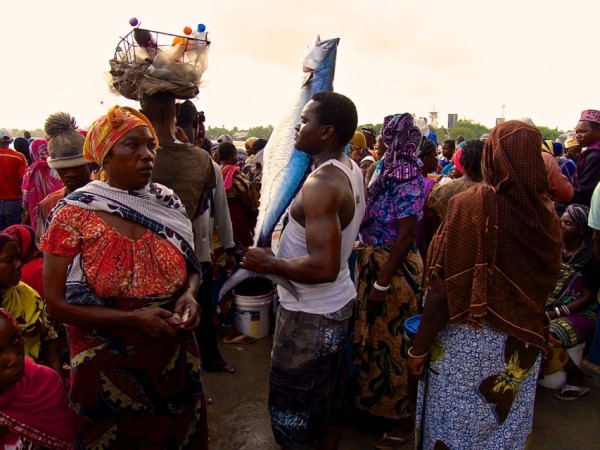 The beauty of the oceans

We also aim to inspire people with the magic of the seas. Using underwater filming, the documentaries will immerse us into the aquatic world, giving an intimate glimpse of the mysterious yet alien oceans we live so closely with. This insight into the fragility of marine life is key to educating us about the marine life we might one day lose.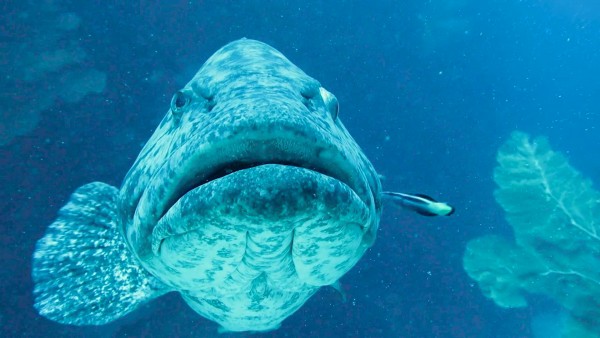 What can be done to save our oceans?

All is not lost. There are solutions, and with these films we aim to inspire others with stories of people who have begun to make their seas healthy again, through recycling rather than dumping, by creating marine reserves and sustainable ecotourism, and imposing real controls on fishing. We will also learn from communities that have been managing their marine resources sustainably for generations. But unless people are made aware of the problems and solutions nothing will be done. That's the reason why we are so eager to make these films.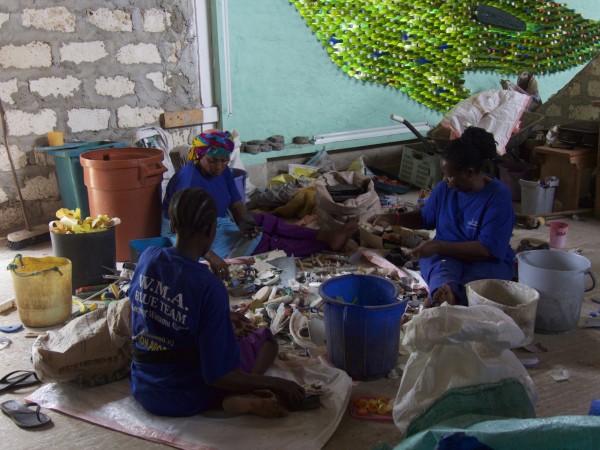 Our plan of action

We have already started shooting around the Indian Ocean - filming pristine corals and marine life that is under threat. We have filmed unbelievable shots of mountains of rubbish being dumped straight into the seas off the east coast of Africa, but we have also seen how local people have begun recycling projects that could put an end to that dumping. We've been documenting the fishing communities in Tanzania where small scale fishermen are seeing once plentiful fish stocks depleted by large international fishing companies.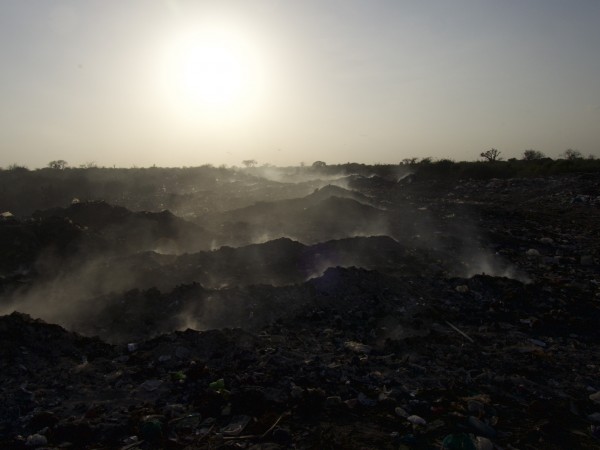 We have now continued with the documentary filming in locations across Asia. First stop was Hong Kong to document the shark fin trade and to interview activists seeking to put an end to this unnecessary trade that is decimating our oceans predators.
From Hong Kong the journey has continued onto Indonesia where we have again filmed local marine conservation projects run by organisations that are based in Indonesia. While in Bali we filmed Thai trawlers, notorious for their use of slavery upon their vessels. Follow this link to learn more about forced labour fishing: http://video.aljazeera.com/channels/eng/videos/seafood-slaves/4792833051001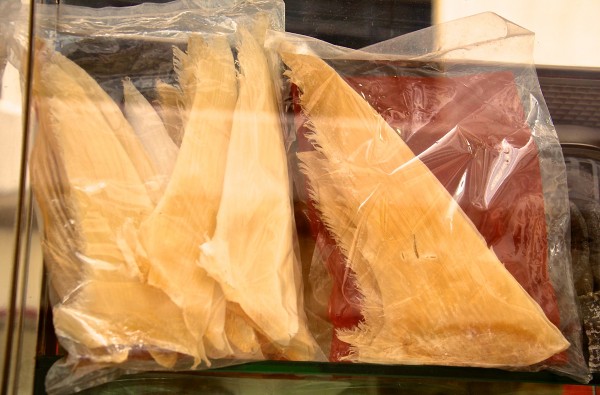 Why fund this project and how will the money be spent?

The reaction to the Blue In Focus project has been incredibly positive so far but we need more funds in order to continue filming in coastal regions around the world. Some are hard to get to and have never been filmed before. Over the next two years we will continue this journey. We aim next to focus on the Pacific where we'll investigate the effects of micro-plastics on marine life. We'll also examine the extraordinary depletion of marine mammals and predator species such as sharks in the South China Seas. We'll then focus on the South Atlantic where we will learn about humpback whales migrating from the Antartica winters to feed on plankton in the gulf of Guinea.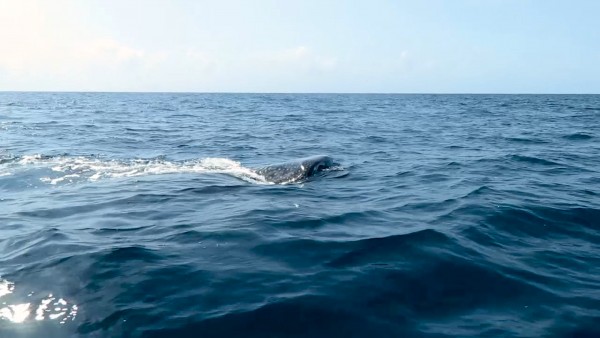 How to get involved

We would love you to help us. A donation would be a fantastic way to help us continue to research, film and edit the documentary series. Even if you can't donate please spread the word to your friends using the buttons above the grid. We'll be updating this site with information about where we are currently filming and what we have found out. Please get in touch if there is a subject you think should be covered or if you have information to contribute. There's an email link below.

About us

We are a small team of people passionate about our oceans. The principal filmmaker is Steve Taylor of Green Heart Films who is single handedly journeying across the world, often to very remote and difficult locations, both under and over the water, to tell this story.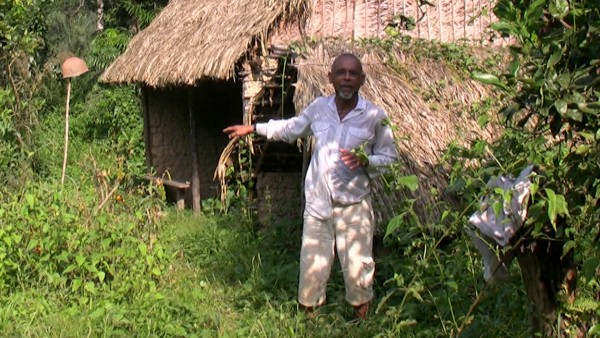 Steve has spent the last 35 years working around the world as a photographer and film maker documenting conservation projects in the equatorial rain forests of Borneo, the Amazon and the Congo Basin.

Previous projects include a film tracking the illegal ivory trade from the heart of Africa to the streets of Thailand and Hong Kong. He has documented the Okapi reserve deep in the Ituri forests of the DRC, and most recently he travelled to Sierra Leone, West Africa to investigate the origins of the Ebola epidemic.

For Steve, our planet's fragility and rapidly disappearing wild-frontiers have inspired a lifelong search to understand how we as a species can learn to coexist with our planets rich but rapidly disappearing biodiversity. Blue In Focus is a continuation of this lifelong quest.
Like us on Facebook - https://www.facebook.com/blueinfocusdocumentary/?ref=aymt_homepage_panel
Find out more information at - www.blueinfocus.com
Organisations that support "Blue in Focus"
CORDIO - http://cordioea.net/
Watamu Marine Association - http://www.watamu.biz/
The Black Fish - http://theblackfish.org/ 
---