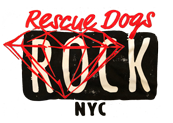 Help Open Our New Rescue Center
$250,000
Our Goal
$0
Raised
(0%)
Please pick your very own square with a paw print below to donate!
Please pick your very own square with a paw print
below

to donate!

If you're in a hurry, just enter the amount below you'd like to donate and we'll find you the best available square.
We are ONE BIG TEAM on a mission to change the lives of many!
Thank You Gifts
Updates
Update

We visited our new facility today and we thought you might like to see, so we created a short video. Obviously it's still a construction site/work in progress, but it is coming along! We are now waiting on some permits to continue…

We thank you from the bottom of our hearts for helping, but of course our BIGGEST need is still donations, so please share this campaign with anyone you think might want to help too! You can use the buttons below or any other way you like, but please share. Overall, this is a $1 million project and we desperately need your help to continue and finish, so we can move some doggies in! We can't wait!

Click here to watch the video!



Thank you again,
Rescue Dogs Rock
Donate
Campaign Details
There is so much work to do, and we are ramping up and ready to get started!
Would you like to be a part of the 'bigger picture' and will you help us to create a solid environment for the animals in our care joining us in our efforts to enrich the lives of more animals in need?
We know this is a huge campaign, with a huge goal. We know it may seem almost impossible to raise these funds. But it's not. In fact, "It takes a village" is very appropriate for this cause. Because it CAN be done, but we cannot do it alone.
Before you go any further, did you notice the "Match" icon in the upper right corner? Click on that for a surprise, and then read on to learn more!
***********
Now that you are back, let us start by telling you a little about ourselves, in case you are not yet familiar with what we do.
We specialize in helping medically needy dogs who would otherwise likely have little to no chance at leaving the shelter or getting off the streets if not for our intervention. Much of this is due to the simple fact that funds are hard to raise. We have a larger support base and are able to do so with help from people like you. We even have some supporters from other countries!
Like with any other rescue, sadly, we aren't always in time to save these neglected and/or abused animals but that doesn't mean we have not tried. We give them every opportunity we can to overcome their illness and have gone to great lengths to do so. We firmly believe that money should not be the reason why an animal does not have a chance to overcome what was often cruelly inflicted or forced upon them. We are fortunate and we know this. Fortunate because our success rate has been very high. What that tells us all is that quite often, no matter how horrible their injuries are, their spirits are strong and they deserve the chance that your support gives them.
There is nothing more gratifying than knowing at the end of the day you have helped to save a life, and see that magical transformation to a happy and healthy family member who is loving every moment of life with a sparkle in their eye.
We are a foster based rescue and have fosters and adopters all up and down the East Coast from Virginia to Maine. We rescue some animals locally, and others from across the South and Southwestern states. Let us be clear and up front: We do not believe in long term boarding and that is not what we are building here.
Our intent is to establish a strong community presence and a solid home base from which to operate from. This location is in Ronkonkoma, Long Island and will allow us to have a secure and safe facility for adoption events, local meet and greets, and to temporarily house our animals who do have medical needs and vet appointments local to the area and until such a time as they can be released back to the foster. It also provides a space for which we can safely place our animals for in house short term training needs if a need arises, or perhaps to house an animal short term while a foster is located if an animal from our rescue is returned. Let's face it, if you have been following or participating in rescue for awhile, you know that not all adoptions work out 100 percent of the time. And, sometimes those events happen at the most inopportune times.
So, do you want to participate and be a part of the bigger picture? Click on the GivingGrid to make your tax deductible donation to our licensed charity organization today, and help us to pave the way to a brighter future for the animals that come into our care!
Let's work together to change the world.
Rescue Dogs Rock NYC – Rescue Dogs Rock NYC to learn more about our mission.
Donate
Rescue Dogs Rock
About the Organization
Rescue Dogs Rock NYC is a 501c3 Non Profit Animal Rescue. It is our goal to focus on the rescue of animals in need of urgent care and provide them the immediate emergency medical care they need and deserve and then find them permanent and wonderful forever homes.
PO Box 101
New York, NY 10028
UNITED STATES
EIN: 47-2810118
---