Campaign Details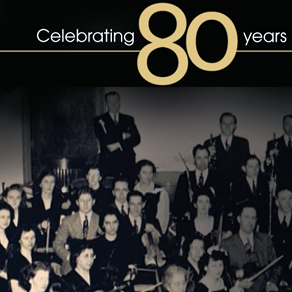 In this season of gratitude we count our blessings:
80 seasons of beautiful symphonic music
59 years of dynamic choral accompaniment
26 world, US or regional premieres
25 years of free educational programming for Franklin County children
6 seasons of exciting Youth Orchestra programming
3 ASCAP awards for adventurous programming
.... and one incredible community!
Our mission is to make concerts of classical and contemporary symphonic music accessible to everyone in our beautiful region, a region that encompasses some of the poorest communities in Massachusetts. And with the constantly rising costs of everything from rehearsal space to music rental to insurance, we couldn't continue to do that without the generous support of individuals in the community who value — who love — what we do.
We are your community orchestra, and we rely on you to continue to provide exceptional musical opportunities to musicians and music lovers of all ages in the Pioneer Valley.
Now we're asking you to show us your love by donating for Giving Tuesday, the nationwide celebration of online giving to the nonprofits who do so much important work in our communities.
It's easy, quick, and every donation counts. Please help us make this season successful! Donate here today!
About the organization
Pioneer Valley Symphony
91 Main Street
Greenfield, MA 01301
UNITED STATES
EIN: 04-6111759
---