#IGIVETOMOSS
Mother of Sorrows School
Please pick your very own square with a dollar amount to donate!
Please pick your very own square with a dollar amount to donate!

If you're in a hurry, just click the amount below you'd like to donate and we'll find you the best available square.
Make sure all MOSS students have what they need to achieve!
Campaign Details
Each year, the MOSS Days of Giving during Catholic Schools Week supports our ever growing need to provide Mother of Sorrows School students with the technology and supplies necessary to succeed. This year is no different. Indeed, this year's Days of Giving are extremely important to help MOSS continue our commitment to a one-to-one ratio that has become essential in today's learning environment (one computer or tablet for every student).
In our commitment to overcome a most challenging academic year due to the pandemic, MOSS invested heavily in technology as to not disadvantage any of our students. In order to support that investment, we must provide maintenance and fund a technology replacement plan.
Thank you for your support and know that your gift of any amount goes a long way to serve our mission. ALL proceeds will help our MOSS students continue to have the latest and greatest technology upgrades at their fingertips.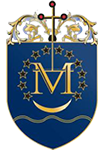 Mother of Sorrows School
About the Organization
Mother of Sorrows School, located in Murrysville, PA, is a Catholic school in which spiritual formation is an integral part of the Preschool – 8th Grade program. Our rigorous curriculum prepares children to become Christian global leaders of tomorrow. Our students learn to value creativity and innovation through interactive technology and are empowered to discover and take control of their own learning. Come join us!
3264 Evergreen Drive
Murrysville, PA 15068
United States
EIN: 300540899
---