Build a Shelter for Senior Pets
Young at Heart Pet Rescue
Updates
Update

YOU ARE PAWESOME!! We are so excited that you have helped raise almost $10,000 in just 18 days!! Thank you for believing that senior pets in need of a second chance deserve a safe haven. We are beyond grateful for your support!

Right now, we have an angel donor that is willing to MATCH every donation made today through Sunday November 22nd, up to $5000. This will essentially double any donation! Would you please share our campaign with your friends and family to help us rise to the challenge?

Our goal is to raise $100,000 so that we can break ground in 2016. Everyone working together for a brighter future for senior pets is so wonderful to see. Thank you for being such an important part of building a very special home for older dogs and cats!



Gratefully,

The staff and senior critters of Young at Heart
www.adoptaseniorpet.com


#srpetshelter

Update

Wow! Thank you so much for supporting Young at Heart's Shelter for Senior Pets campaign! We are so excited that over $6000 was raised in just 24 hours! Every penny will build a brighter future for senior pets in need. Thank you for being such an important part of building a very special home for older dogs and cats!

Gratefully,

The staff and senior critters of Young at Heart
www.adoptaseniorpet.com

#srpetshelter
Campaign Details
YOUNG AT HEART'S
CAPITAL CAMPAIGN: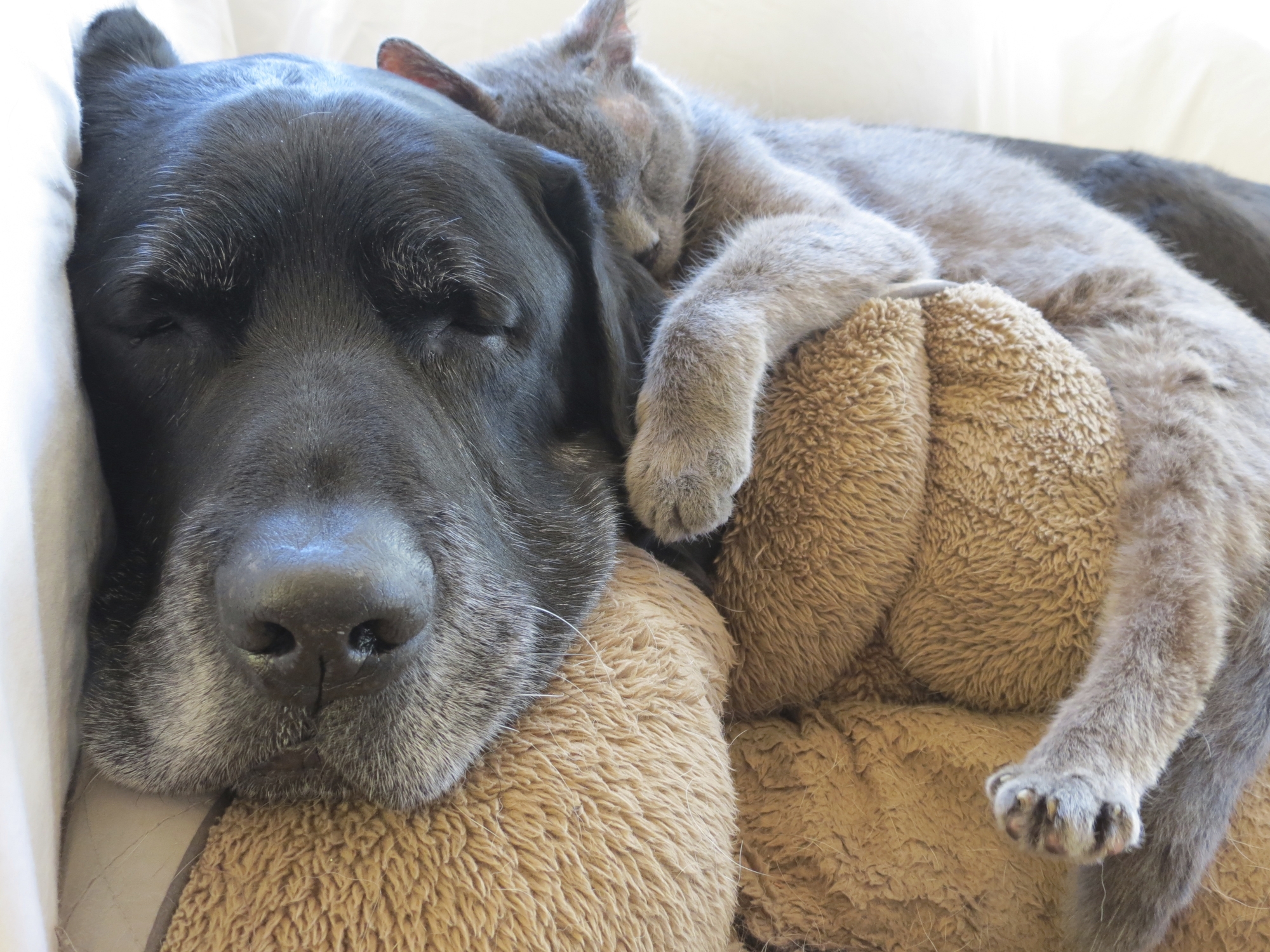 A few grey hairs shouldn't be the end of the world. But for an older pet in a traditional animal shelter, it often is.

In a traditional shelter environment, the older the animal, the less chance it has to make it out of the shelter alive. Often these dogs and cats are just what people are looking for when they consider adopting a new pet; housebroken, calmer, good with kids and other animals, and already trained. They are great family pets and great for senior citizens. They have had years to perfect the art of loving a human unconditionally, and most do not get a second chance to find a new home. 
It's time to provide a safe haven for senior pets that have nowhere left to go. But we need your help to build it!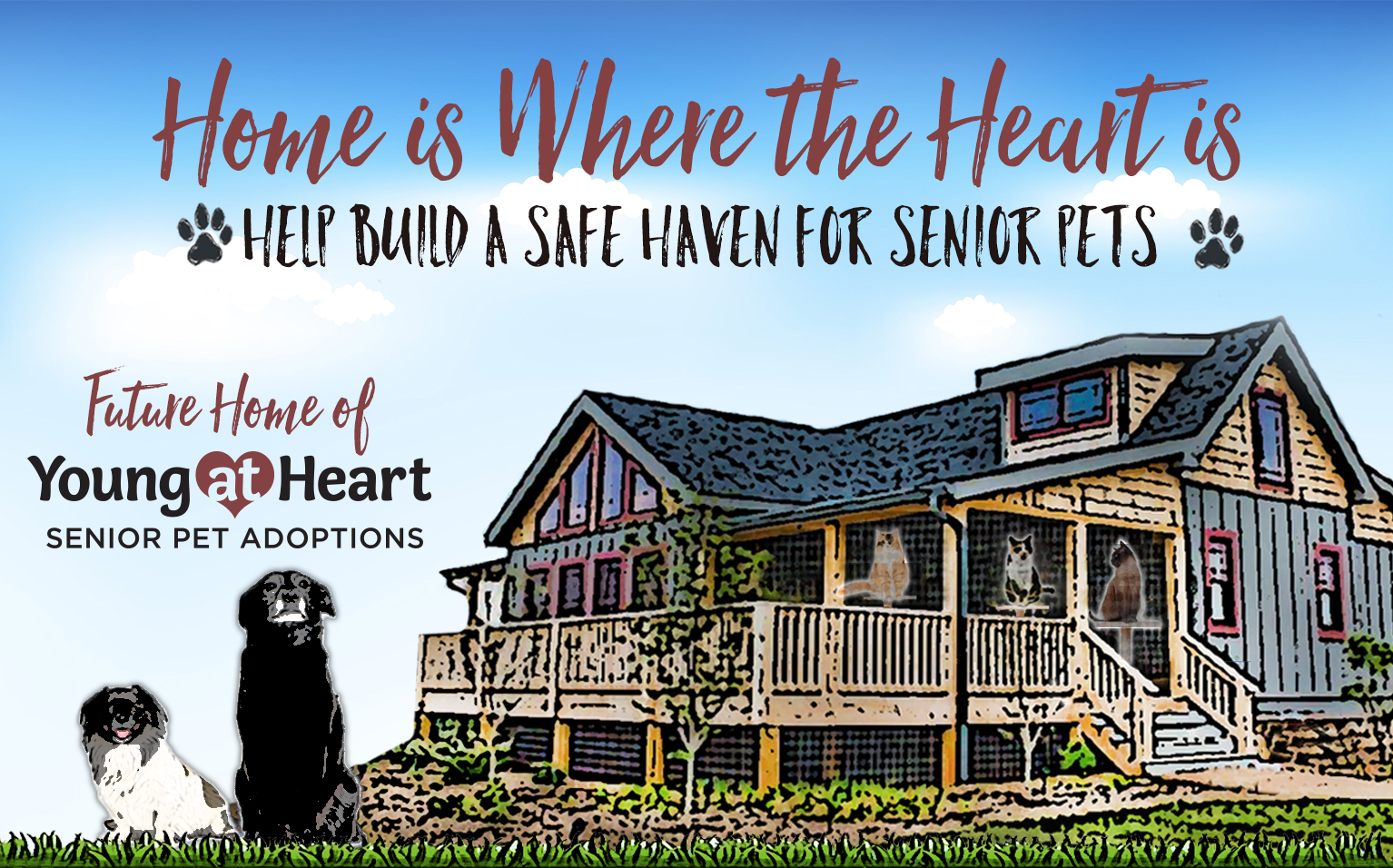 A no-kill, home-like shelter designed just for dogs and cats over the age of 7 years is needed to provide a safe haven and a second chance for older pets in need of new homes. Join Young at Heart and build the first adoption center in Illinois for senior dogs and cats. Your gift will help build a 3400 square foot home-like environment where they can enjoy stretching out in a patch of sunshine, a romp in a lush green yard, or a leash walk on the 8 serene acres, a nap in the lap of a volunteer, bird-watching out the many windows available to them – and the peace of mind knowing that they are safe.

We've purchased the 8 acres in Woodstock, IL.
We've designed our home-like adoption center.
We've started on all of the different permits needed.
We've hired a builder and general contractor.
Now we need your help to break ground in 2016!
The adoption center and sanctuary for senior pets will allow
Young at Heart to:
Rescue the most at risk senior dogs and cats from shelters.

Provide a safe haven for terminally ill senior pets.

Provide peace of mind for families that need a safe haven for their pets should their guardians become incapacitated or pass away. 

Expand our pet food pantry program for needy families.

Provide more volunteer programs for senior citizens.

Increase the number of senior pets saved by a minimum of 400% each year!

As of 11/1/15, we've raised over $300,000 towards our goal. We need to raise $100,000 more to break ground in 2016 and give homeless senior pets the future that they deserve. And we need to raise it by April 2016!

We need your help to get the rest of the way there. Every dollar makes a huge difference!
Help build a shelter and safe haven for senior pets! Donate today!

---