URGENT! Help us while we're closed
Worcester County Humane Society
Please pick your very own square with a paw heart below to donate!
Please pick your very own square with a paw heart
below

to donate!

If you're in a hurry, just enter the amount below you'd like to donate and we'll find you the best available square.
Let's see all the great photos from our wonderful supporters!
Campaign Details
We are asking for your support as it is needed now more than ever. If you know any of our board members shown below, you know the hours they volunteer for our organization and the many things they do for our shelter. Please share and help us spread the word with your friends. We greatly appreciate your support!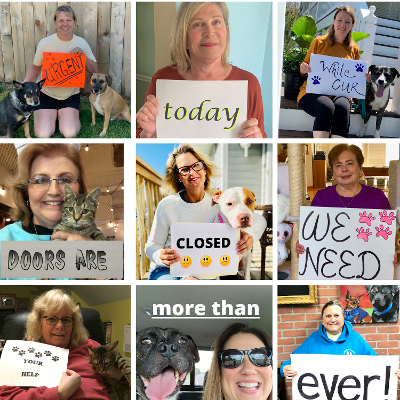 Worcester County Humane Society
About the Organization
The Spring is our largest fundraising season bringing in over $75k and due to Covid our fundraisers have been cancelled/postponed. Kitten season is already in full swing and we have many unwanted cats/kittens entering our shelter and the number of unwanted dogs has not decreased either. Please consider making a donation today and help us to continue to go above and beyond in the care that we provide to the many animals that call our shelter home.
12330 Eagles Nest Rd
Berlin, MD 21811
USA
EIN: 521122738
---