We need some GivingTuesday Love!
$1,000
Our Goal
$0
Raised
(0%)
The Fundraiser:

Whip City Animal Sanctuary
Campaign Details
https://www.whipcityanimalsanctuary.com/
​
Here at Whip City Animal Sanctuary we take great pride in providing excellent care for our farm friends. Part of that equation includes understanding the physical space our friends need, as well as anticipating their future food and veterinary needs, and making sure we have adequate funds to provide all of these. We are at maximum capacity and unable to accept new residents. With your help, we can provide new structures to take in more animals in desperate need of a safe place to call home.
Many times when we take in a new animal they are "broken". Their eyes show all the abuse, neglect, and sadness experienced in their lives. We are able to witness this dull, vacant look in their beautiful eyes dissipate slowly replacing it with brightness, hope, and eventually trust. This transformation validates what we do here and, with your help, we can change more lives of these wonderful farm animals.
​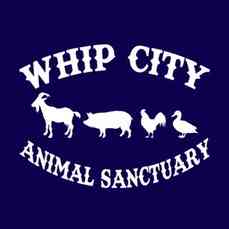 Whip City Animal Sanctuary
About the Organization
232 montgomery road
westfield, MA 01085
United States
EIN: 85-1306496
---