Send Lemurs Some GivingTuesday Love!
$20,000
Our Goal
$0
Raised
(0%)
The Fundraiser:

Lemur Conservation Foundation
Please pick your very own square with a GivingTuesday heart below to donate!
Please pick your very own square with a GivingTuesday heart
below

to donate!

If you're in a hurry, just enter the amount below you'd like to donate and we'll find you the best available square.
Please help us make it through this crisis!

Campaign Details
November 29th is GivingTuesday. It was created in 2012 as a simple idea: a day that encourages people to do good and help others. We're pleading for your help...to recover from Hurricane Ian and continue to thrive!

While we are very grateful to the friends around the globe who have helped us survive for more than 25 years, we need additional financial support to maintain our 130-acre lemur reserve in Florida and our many conservation programs in Madagascar. Our work is too important to stop - lemur survival hangs in the balance!

GivingTuesday falls on November 29th, four days after Black Friday and the day after Cyber Monday. We ask that if at all possible, you spend just a little bit less on those days, so that you can give that little bit to us. That's all we ask… If we can get enough people to give us a small amount, our vital work will revive and grow!

Of course, these are difficult times for many people - if you're not in the position to donate, you can also help by sharing our campaign with others you think might want to help or even better, start your own fundraising campaign by clicking the button above that says "Fundraise for this Campaign." It's so simple.
More than 98 percent of the more than 100 lemur species are threatened with extinction. We need YOU to come through for these precious animals!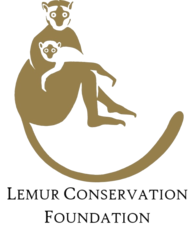 Lemur Conservation Foundation
About the Organization
The Lemur Conservation Foundation is dedicated to the preservation and conservation of the primates of Madagascar through managed breeding, scientific research, education, and art.
P.O. Box 249
Myakka City, FL 34251
United States
EIN: 59-3359549
---