Campaign Details
Almost all of our in-person fundraising, which we heavily rely on, has been canceled or limited. At the same time, our rescue efforts have dramatically increased. These are unprecedented times and people seem to be abandoning and/or abusing their pets more than ever. We're hurting!
November 30th is #GivingTuesday. It was created in 2012 as a simple idea: a day that encourages people to do good and help others. We're pleading for your help...
While we are so grateful to our community of supporters for helping us survive this long, we are continuing to struggle and unfortunately moving backwards, in terms of our expenses versus our donations. We don't know how much longer we can sustain this trend, but we can't stop saving the fur kids. Our work is too important, so we need to get through this somehow. The world has stopped, but our work has not.
GivingTuesday falls on November 30th, four days after Black Friday and the day after Cyber Monday. We ask that if at all possible, you try to spend just a tiny bit less on those days, so that you can give a tiny bit to us. If we can get enough people to give us a small amount, we can get through the end of the year and hopefully beyond.
We also know that a lot of you are struggling too, so if you're not in the position to donate, you can also help by sharing our campaign with others you think might want to help or even better, start your own fundraising campaign by clicking the button above that says "Fundraise for this Campaign." It's so simple.
Somehow we always find a way to make it through for the benefit of those precious souls. Sometimes it almost seems impossible and we look back and wonder how we got by.
This time feels different. This time there's doubt. This time we need some magic. We need your help.
Thank you!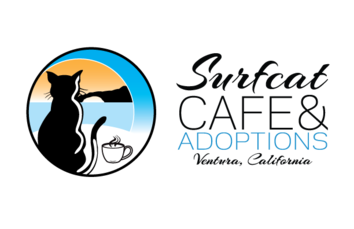 Surfcat Cafe and Adoptions
About the Organization
Surfcat is a nonprofit cat rescue saving senior, hospice, medical and behavioral cats and kittens from high kill or no-kill shelters in the SoCal area. We are currently foster based but hope to have a brick and mortar in the near future. Covid-19 made it almost impossible to survive as we were unable to have in person adoption events. We are starting to build back our medical fund but really need your support!!

Oxnard, Ca 93035
USA
EIN: 47-3663662
---