Summer Smile Campaign
The Grey Muzzle Organization
Updates
Update

You are truly amazing! With 8 hours left to go in this year's Summer Smile campaign, your generosity has put us just $187 away from raising a record-setting $20,000 to give senior dogs brand new smiles. I have been so touched by your generosity, your dedications, and all those sweet, smiling faces. Thank you for having a heart for senior dogs and sharing that love!

Suzy Q has her eye on topping $20,000 by midnight tonight!
Campaign Details
About The Grey Muzzle Organization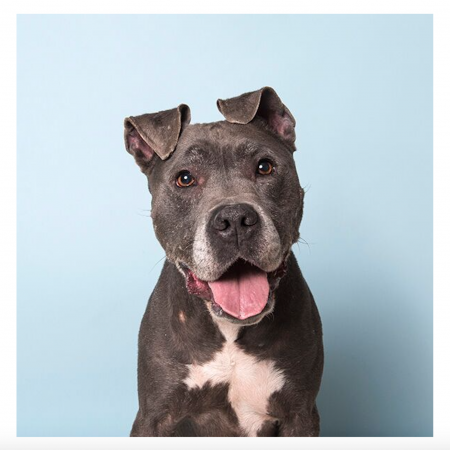 If your heart has been touched by an old dog, you know how much they have to teach us about loyalty, compassion and eternal love.

The old dogs that share our hearts and homes are part of our family. Sadly, many old dogs are not that fortunate. Senior dogs slow down. They develop medical issues. And many find themselves alone, afraid and at-risk in shelters across the country.
The Grey Muzzle Organization creates happy endings to these heartbreaking stories--on a national scale. We improve the lives of at-risk senior dogs by providing grants and other resources to animal welfare organizations nationwide. Examples of the kinds of programs we support include in-home hospice care, Seniors for Seniors adoption programs, medical assistance and beds for old dogs at shelters, and education programs to encourage adoption and quality care of senior dogs.
We are the only national organization solely focused on the well-being of senior dogs.
About the Summer Smile Campaign
We launched our third annual Summer Smile Campaign to give more senior dogs sweet new smiles. Our goal is to raise $10,000 for our dental fund - a fund that helps senior dogs stay with their families or find a new family faster. One of the biggest expenses facing shelters and rescues that care for senior dogs is the high cost of dental care. Lack of dental care is a major barrier to adoption and the inability to provide specialized care is a common reason for owners to surrender their dog. Grey Muzzle's dental fund eliminates those obstacles. All of the funds raised through our Summer Smile campaign will be used to support dental care for senior dogs.
Your support helps give hundreds of senior dogs the dental cleanings and procedures they need to feel better. Often times, senior dogs develop tooth decay, oral fistulas and other dental disease. Receiving a cleaning and sometimes tooth extractions and surgery helps them "return to normal" by eating, playing and even resting better. Many of our grantees work in partnership with specialists, but still, these procedures can cost between $300-$700 depending on the extent of cleaning/extractions needed. Your contribution helps give good, old dogs something to smile about and will be matched, dollar for dollar, by our generous donors the Cook Family.
About the 2019 Calendar Contest
We want to see your grey muzzle's smile too! Support the Summer Smile Campaign and enter your senior dog in our 2019 calendar contest. Simply make a tax-deductible donation to our Summer Smile Campaign and then upload your favorite picture of your senior pup on our campaign's GivingGrid platform. At the end of the campaign, our Advisory Board members will choose their favorite photos to be included in our 2019 Grey Muzzle calendar. A picture of the entire GivingGrid—including all of the pictures submitted—will be our December photo!
Endings to Smile About
All of the money raised through the Summer Smile Campaign will help dogs like Cache.
Beautiful senior standard poodle, Cache, developed an ugly, aggressive oral tumor last year. Her mom had been sick herself a few years ago and was still struggling to regain her financial footing after significant medical bills. But, even with her limited, fixed income, she took great care of Cache, but she did not know what to do about Cache's tumor.
After festering for a few months, the tumor began to ulcerate, bleed and interfere with Cache's eating and comfort. It actually invaded so much space in her mouth that it uprooted several teeth, which was very painful! Fortunately, Cache and her mom were referred to Fairy Tail Endings who works to help financially struggling families in Sarasota and Manatee counties (in Florida) keep their pets and provide proper care through financial aid, product and service donations, education and outreach. Their Silver Dollars Fund, supported by a grant from Grey Muzzle, pays for single surgeries for senior pets, concentrating on conditions that profoundly affect their basic comfort and quality of life and/or increase their risk for surrender or euthanasia.
Cache benefited from the Silver Dollars Fund and had surgery and dental care to remove the tumor and heal the areas it had affected. Working together, we were able to turn Cache's frown upside down!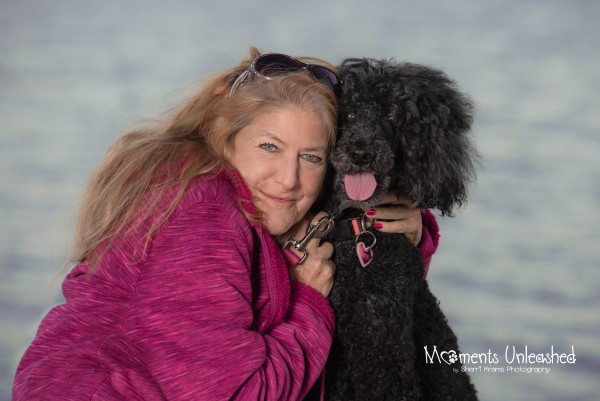 The Grey Muzzle Organization
About the Organization
14460 Falls of Neuse Road, Suite 149-269
Raleigh, North Carolina 27614
UNITED STATES
EIN: 26-1965495
---