Campaign Details
Are you willing to Speak ONLY with Your Heart this October?
This fundraising opportunity was designed to bring about a heightened awareness and acceptance of the growing number of nonspeaking children (and adults) in our country affected by the often misunderstood motor challenges / apraxia of autism spectrum disorder (and other neurologic differences).
To donate now: Pick a heart and share a gift to support the work of Optimal Rhythms and our programs that support the needs of students and families affected by complex communication challenges which impact speech. Be sure to indicate if you are inspired to participate by someone in your life who communicates differently.
To volunteer: Click on "Fundraise for this Campaign" at the top of this page and create your own Giving Grid to collect donations to support your own Speak Only with Your Heart challenge.  Choose a date between Oct. 24 and Oct. 30 to intentionally commit to giving up your speaking voice for up to 12 hours. Set your goal at $500 or more, then share with your friends, family, coworkers, and neighbors to plead for donations to help you "buy back your voice".
To nominate: Complete the form at this link to challenge someone you know to give up their voice for 12 hours in support of all those who long for a voice each day. Consider setting up challenges between businesses, departments, schools, classrooms, club members, neighborhoods, friends, or family members.
By participating, you will be reminded that "non-speaking" is not the same as "non-thinking", and that speech is a motor function, not a reflection of intelligence. Do you still have ideas and opinions, even when you can't express them via speech? Notice how people engage with you (or not) when you communicate differently. Note how you feel, being unable to quickly speak a thought or opinion or need.  What efforts are required to get your point across when you can't speak? When you are not understood, how does it affect your mood, your self-regulation, and your behavior?
Your participation will raise awareness and bring crucial funding to help Optimal Rhythms provide promising communication training modules, educational programs, and summer camps for nonspeaking students in our community and across the country.
Thank you, in advance, for getting involved in this innovative fundraising event!
Please SHARE this page and CHALLENGE others to participate!
How will you Make a Difference This October??
MEET DONNIE: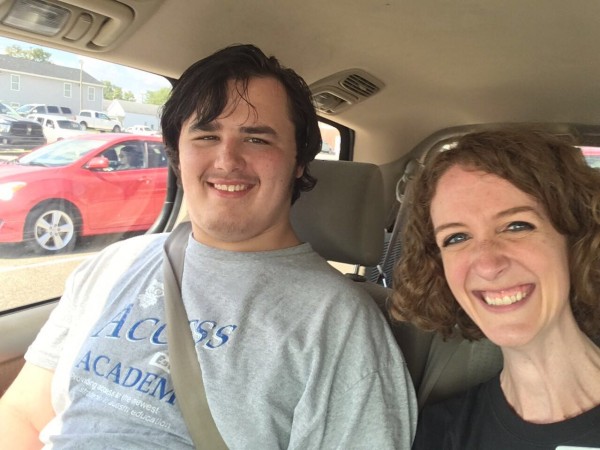 Donnie is a student in our new ACCESS Academy / ACCESS2Academics program.  He is nonspeaking, autistic, highly dyspraxic, and has a history of educational trauma. After many silent years in self-contained special education classrooms, therapies, and social service organization that evaluated him as "intellectually disabled", Donnie began communicating at age 15 by spelling his thoughts on a letter board with the staff of Optimal Rhythms.  His whole world opened up.  He quickly started advocating for himself, building his communication and regulation skills, and planning for his future.  Donnie has goals and aspirations, like everyone else.  He wants to be taken seriously.  He recently successfully advocated to make his foster home his permanent home and family after turning 18. He is now working on earning his high school diploma.  For years, Donnie was desperate for communication, but this need was underappreciated.  Now, Donnie advocates for so many others who are waiting to be seen and HEARD!  Join us to make communication and education accessible and meaningful for every student who needs a voice!
Optimal Rhythms is a 501c3 Charitable Organization. Donations are tax-deductible.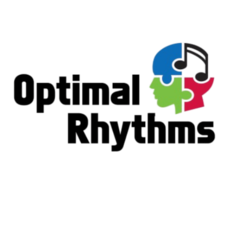 Optimal Rhythms, Inc. / ACCESS Academy
About the Organization
Optimal Rhythms, Inc is committed to helping individuals and families affected by nonspeaking autism or other complex communication challenges to reach their greatest potential through academic access, community trainings, outreach, and advocacy.
1003 SR 662 W
Newburgh, IN 47630
USA
EIN: 463704955
---
Only fundraisers with donations show up here.