Campaign Details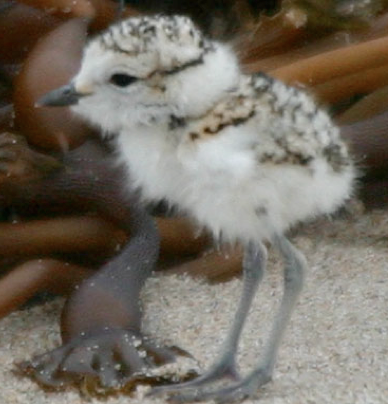 We all love a day at the beach, right? So do Snowy Plovers and Least Terns! These beach-nesting birds share the shore with millions of beach-goers every year. In fact, some of our busiest, most popular beaches in Los Angeles County are where these threatened and endangered birds call home.
Will you show some love for these little birds whose survival is threatened by loss of habitat, predators, sea level rise and climate change?  
The population of Snowy Plovers in coastal Los Angeles County has declined from a peak of over 300 in 2012 to fewer than 150 in 2016. This cottonball sized adorable bird shares the shore with millions of beach-goers. You may have spotted one - they are hard to see - well camouflaged in the sand hunkering down for safety.
Every spring and summer, Least Terns at Venice Beach and Malibu Lagoon face many challenges to successfully hatch and raise young before migrating back to winter grounds.
Your generous donation will help Los Angeles Audubon carry on conservation efforts that have been in place continuously since 2007, including citizen science programs to monitor these species, collaboration with management agencies and local Audubon chapters, maintenance of protective enclosures, and public outreach and education. 
 Your donation is urgently needed! We are in-between grant funding periods and must raise $10,000 to fill the gap to continue Snowy Plover and Least Tern conservation efforts. Here's how your donation will be put to use:
Sustain our long-running community-based monitoring programs to survey Snowy Plovers year-round on our beaches and to monitor Least Terns during the nesting season
Conduct plover roost surveys and share information with wildlife and beach management agencies
Collaborate with beach management agencies to set up seasonal enclosures that are monitored and maintained by both biologists and volunteers
Educate public school students and the general public about plover and tern conservation and its broader implications for ecologically healthy beaches
With your help, these actions will benefit not only the Federally Threatened Western Snowy Plover and Federally Endangered California Least Tern, but will benefit species within the same habitat, including other shorebird and seabird species.
In addition, because the habitat sits within the Santa Monica Bay coastline where millions of beach-goers gather annually, these efforts provide a community service by engaging community members and public school students in hands-on conservation activities that give participants a new perspective on "a day at the beach."
Please donate today and share this GivingGrid - the Snowy Plover and Least Tern need your help now!
Honor a loved one with a donation to this special cause - AND do something great for endangered species!
Thank you for your support!
Los Angeles Audubon
About the Organization
P.O. Box 411301
Los Angeles , California 90041-8301
UNITED STATES
EIN: 95-6093704
---