Show Your Cat Love
SNACK - Spay & Neuter Abandoned Cats & Kittens
Please pick your very own square with a paw heart below to donate!
Please pick your very own square with a paw heart
below

to donate!

If you're in a hurry, just enter the amount below you'd like to donate and we'll find you the best available square.
We're one big team on a mission to fill this GivingGrid!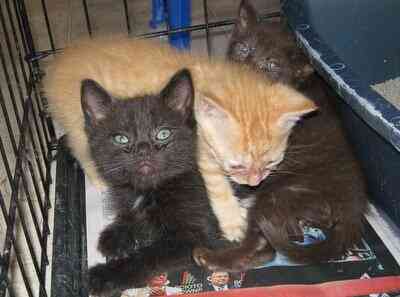 Updates
Update

Thank you for participating in the Giving Grid on Tuesday! It is enjoyable to view the various pictures and read the tributes to the cats. It is humbling too to realize you chose to donate to SNACK on Tuesday.

We made $405. This amount and the donor match will cover our share of the cost of a fix-it day or a Rascal Day in 2020. You have made a big difference in the lives of those cats and their people. Thank you again!

Rita

Update

We are nearly at 50% of our goal! Thank you for your gift!
About the organization
Spay & Neuter Abandoned Cats & Kittens, Inc. (SNACK) is an all-volunteer organization, founded in 2011. Our mission is to humanely reduce the overpopulation of homeless cats and kittens by conducting, promoting, and supporting trap, neuter, return (TNR) programs and low-cost spay/neuter programs. We are incorporated in Ohio and are a tax exempt, non-profit, charitable organization under provisions of Section 501 (c) (3) of the IRS Code of 1986.
SNACK - Spay & Neuter Abandoned Cats & Kittens
P.O. Box 121
Sunbury, OH 43074
USA
EIN: 27-4667007