SF Rebels (A San Francisco Traditio
San Francisco Rebels
Updates
Update

Thank you to all have donated. We are now past our halfway mark. If you all could past the link on to family and friends It would be greatly appreciated. Thanks again!!
Campaign Details
The fundamental challenge is securing enough funds each year to pay for this effort. As the San Francisco Rebels program continues to grow and attract more winning teams, the cost of the program continues to increase. Each new member that joins our program means more expenses in uniforms, equipment, travel expenses, tournament fees, and educational supplies. We simply do not have a parent base that can afford these costs. Without compromising the quality of our program, we need to increase our funding in order to serve more youth. Current funding for the San Francisco rebels comes from individual and corporate donors. We need money for everything related to sponsoring teams and hosting games, uniforms, replacing aging equipment, to pay for Medic and certified referee coverage at each game (if a volunteer is not available), for travel expenses, first aid supplies, etc. We use grass roots efforts like our annual crab feast banquet, raffle tickets and our snack concession, but our community is very economically challenged. Although our volunteers are generous, we do not want to burn them out and loose their participation. We need to expand and secure funding for our youth so that we may continue to leverage the human capital of our volunteers whom we have been so fortunate to attract. Funds are needed to pay for the equipment, logistics and educational supplied to maintain our program.
We want to, and expect to expand our program to use sports as a gateway to the real focus: education and community involvement in the San Francisco Rebels program, but for now we need to ensure that we can cover our basic expenses to continue to attract our youth. We are asking for your assistance and help in giving our children a special opportunity to learn how to live positive and healthy lives through this program. Thank you in advance for your consideration.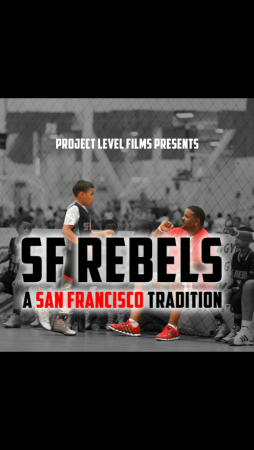 About the organization
San Francisco Rebels
UNITED STATES
---