Spring Fundraising for Medical Needs
$1,000
Our Goal
$0
Raised
(0%)
The Fundraiser:

Parma Animal Shelter
Please pick your very own square with a helping hand below to donate!
Please pick your very own square with a helping hand
below

to donate!

If you're in a hurry, just enter the amount below you'd like to donate and we'll find you the best available square.
We're one big team on a mission to fill this GivingGrid!
Campaign Details
Zeke was a sweet stray senior cat brought to us by a caring Parma resident in early January. Zeke had numerous substantial bite and scratch wounds all over his neck and chest area, we believe he was attacked by an animal much larger than himself. However, despite everything he went through, he was always purring and head bumping. Even during vetting and grooming! Thanks to quick action and care plans, none of his wounds became infected and he was able to have an excellent recovery! Zeke was a favorite among many volunteers and was swiftly adopted after his recovery. He now resides in an indoor, warm, and caring home with a friend of the resident who found him and her other black cat~ Your donation will help us care for all our guests. Thank you!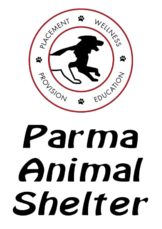 Parma Animal Shelter
About the Organization
Parma Animal Shelter is a 100% volunteer run organization. We are dedicated to taking loving care of cats and dogs and finding them the best home. Our animals are fixed, given appropriate medical care and vaccinations, and preventative medicine, microchipped and SPOILED by volunteers! We appreciate your support as we are self-funded.
6260 State Road
Parma, Ohio 44134
United States
EIN: 02-0693967
---