Help Us Bring in the New Year!!
Rhode Island Parrot Rescue
Please pick your very own square with a dollar amount to donate!
Please pick your very own square with a dollar amount to donate!

If you're in a hurry, just click the amount below you'd like to donate and we'll find you the best available square.
We're one big team on a mission to fill this GivingGrid!
Campaign Details
DONATE FOR A CAUSE
If you were to walk into the rescue on any given day you would be surprised at the aura of happiness that flows from our birds and our volunteers. You won't actually believe you are in a "rescue."
The wonderful sounds of happiness like singing, whistles, and laughter will in trance your ears.   The innocent faces will just melt your heart. Before leaving, your soul will be touched by one of our feathered companions. Our birds receive top-notch care and plenty of love and attention and it shows!
Our organization has grown and we are excited to see what the New Year will bring us! We are currently working to educate the youth and adults alike.   Our 40+ volunteers vary in age from 9-68. Together we make a difference!
Where will your donation go and how exactly does it help?
$10 Donation
Provides 1 week of care for a small bird.  (fresh vegetables and fruit, pellets, and enrichment) 
$20 Donation
Provides the rescue 1 week of vinegar for cleaning 
$50 Donation
30 lb. bag of Pellets for the flock
$100 Donation
Provides 20 cages with a new toy
$500 Donation
Provide heat/electricity for one month during the winter
$1000 Donation
Provide 2 months of Pellets for the entire flock
OR
Will help with monies needed to develop and launch an after school program for high school students as well as Summer Camps for teens and pre-teens.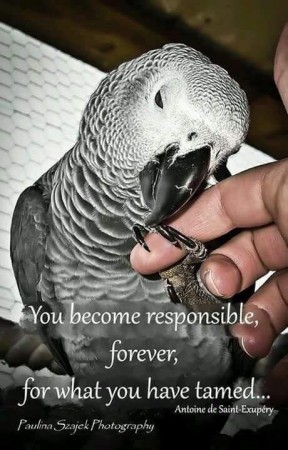 Visit us online:
Instagram:  rhode_island_parrot_rescue
Please, if you cannot afford to give today, you can still help us out by sharing this Grid to friends and family!
***Please Note
Formerly Lazicki's Bird House and Rescue
DBA Rhode Island Parrot Rescue 
Rhode Island Parrot Rescue
About the Organization
2141 West Shore Rd
Warwick, RI - Rhode Island 02889
UNITED STATES
EIN: 37-1469313
---