Campaign Details
Update on Mackie, our Double Yellow-Headed Amazon, and Tiki, our Blue-Headed Pionus; the first two pictures featured on our giving grid. They were the sweetest birds ever. Unfortunately, they are both lost their battles to survive. We did everything in our power to help them. We are all devastated by their passing. In our attempt to help them, we accumulated over $1500 in vet bills. Please share our Giving Grid link and/or donate to help us continue our mission to save the animals. All the birds, small animals, and volunteers here at CARE thank you.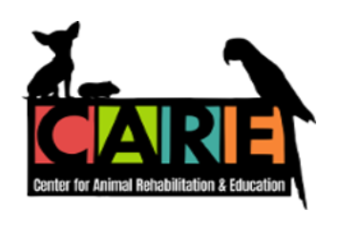 Center for Animal Rehabilitation & Education Inc.
About the Organization
The Center for Animal Rehabilitation & Education is a 501(c)(3) non-profit animal welfare organization. Our mission is to provide for, through advocacy and activism, the needs of all exotic birds, elder dogs and small animals. CARE provides permanent housing for any exotic birds not able to live in a typical home environment; although, our first goal is to try to find loving, responsible, permanent homes for all our animals.
720 N. Barstow St.
Waukesha, WI 53186
United States
EIN: 39-1905809
---