Happy Birthday, Betty White!
$1,000
Our Goal
$0
Raised
(0%)
The Fundraiser:

Peppertree Rescue, Inc.
Please pick your very own square with a birthday cake or present below to donate!
Please pick your very own square with a birthday cake or present
below

to donate!

If you're in a hurry, just enter the amount below you'd like to donate and we'll find you the best available square.
We love Peppertree's supporters for always helping!
Campaign Details
Who are you helping?
Alicia - This spunky girl enjoys binge-watching Netflix, road trips and daily bouts of silliness.
Beyoncé - This 10-lb senior is looking for quiet place to retire. She doesn't need much, just a comfortable spot to nap and all the cuddles you can give her.
Jayne - This happy, tail-wagging, chubby bundle of love is perfect for a family with a school age child or children.
Kira - Speak kindly to this smart, affectionate girl and she will roll over on her back and wiggle around to show you how happy she is.
Maximus - Need the latest update? Maximus has it! His favorite things in life include staying close to his people and alerting them whenever he sees or hears someone new.
Pirate - Pirate has a lot of special needs because of a stroke he had at just 3 years old. He is being kept happy and healthy in foster care while he waits for the perfect forever home.
Skittles - This young girl is an active, extremely snuggly and devoted pup whose top priority is to be with her person.
Thank you for supporting Peppertree Rescue!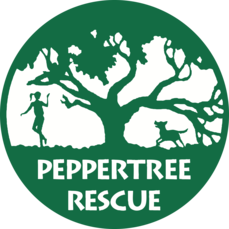 Peppertree Rescue, Inc.
About the Organization
Peppertree Rescue, Inc. is an all-volunteer not-for-profit 501(c)3 corporation dedicated to saving Golden Retrievers and dogs of good temperament. We help dogs regardless of age, breed, or health - we focus on finding great dogs great homes. Our dogs are in foster homes where they are socialized, neutered, vaccinated, and receive medical care until they find their homes.
PO Box 2396
Albany, NY 12220
United States
EIN: 14-809956
---