All in for Recovery Center of HC
Recovery Center of Hamilton County
Please pick your very own square with a heart below to donate!
Please pick your very own square with a heart
below

to donate!

If you're in a hurry, just click the amount below you'd like to donate and we'll find you the best available square.
We love our friends and family and their friends for helping!
Fundraise for this Campaign
Campaign Details
At the Recovery Center of Hamilton County, all of the staff members have a lived experience with mental health issues which makes us uniquely qualified to help those who are having similar struggles. Normally (COVID has changed our standard operations) we offer about 50 different classes per term. Because we are person-centered, our members are encouraged to sign up for the classes that best fit their needs and will help them in their recovery. Each session is 10 weeks long followed by a 'Break Week' (when people sign up for the next session). Please visit our website for the full listing of what we are offering currently. Some of our classes are in-person, some are on Facebook Live, and others are on Zoom.
Typical classes include:
Assertiveness
8 Dimensions of Wellness
Healing Your Inner Child
Mindfulness
Positive Self-Talk
Self-Compassion
Trauma Recovery
The Gifts of Imperfection (excerpts fom Brene Brown)
Spirituality
Finances
Journaling
Creative Writing
Nutrition
Weight Management
Healthy Cooking
Healing through Art
Drawing
G.E.D. Prep
Educational Skills - Math and English
Google Docs
Email & Internet
Aerobics
Weight Training
Yoga
Chair Boxing
and MORE
We offer this wide variety of classes because we believe that a person's Whole Health needs to be addressed and that focusing solely on Mental Health is only part of the equation. Through community, we can all find healing! Please reach out within your community and ask for additional donations. The help from you, your family, and friends will go a long way toward supporting this amazing, caring organization.
We give tours on Mondays and Wednesdays at 12:00pm. We would love to have you check us out! (Call 513-214-1411 in case of any new COVID restrictions.) We are open Monday - Friday from 9:00am to 3:45pm.
'THIS PLACE SAVED MY LIFE' is a sentiment shared by most of our members.
Why not make a donation today and possibly save a life?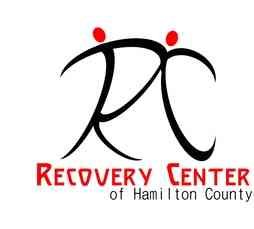 Recovery Center of Hamilton County
About the Organization
We are a peer-led stepping stone into the community for those in recovery from mental health issues. Our goals are Promoting Wellness, Inspiring Hope, Changing Lives! We are entering our 15th year serving Hamilton County. This year because of COVID we have expanded our services to Zoom, YouTube, and Facebook Live so that those near and far can benefit from our experiences. Your donation will help us spread a blanket of kindness for those in need.
2340 Auburn Avenue
Cincinnati, OH 45219
United States
EIN: 27-1647555
---