Prince is in Urgent Need
$5,000
Urgently Needed
$0
Raised
(0%)
The Fundraiser:

13 Hands Equine Rescue
Campaign Details
UPDATE 11/14/2022
Your generosity has helped little Prince have a chance at life. He is not out of the woods yet, however we finally have some good news to report. Our veterinary team just let us know that he's doing OK but is still having spells of a very high respiratory and heart rate. His blood work has improved, which they noted was "amazing" and he's a bit perkier. They want to observe him at least 1 more night on a new antibiotic and then they hope he can come home.
We are excited to have this sweet guy coming home. He will continue to require medication and special care. His vet bill is now almost $7,000.00 now and continued costs will likely be another $700-$1,000. We are asking everyone to 're-look' at what they can spare to help pay for his hospital stay and on-going care. We need to raise about another $3K! Please give what you can and share this with others you think might be interested. We are so grateful for you!
We also have a sponsorship program for his on-going care. You can donate on a monthly basis and have a special connection with Prince. Just visit our website to see about sponsorship. Our long term goal is to find the perfect home for Prince (once he is in good health). More information on adoption is also available on our website. Thank you from the bottom of our hooves!
His sweet face is begging us to help him. During his short life he has only known abandonment and starvation. Please help us get him all the tests and medical help he needs. Once he heals we can find him the perfect home where he will find the love and commitment he deserves. Help give Prince a chance at life. Please!
Would you take a moment to forward this to your family and friends? You never know who this story will touch. You can also host your own fundraiser for Prince. Just follow the directions. It's so simple and allows you to personally be involved. Thank you!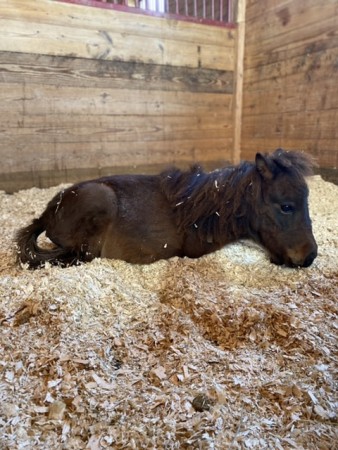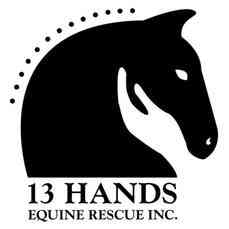 13 Hands Equine Rescue
About the Organization
Our organization rescues horses and keeps them from the slaughter pipeline, rehabilitates and re-trains them in an effort to re-home them. Some are used in our equine assisted therapy program which focuses on veterans and others with PTSD, anxiety, depression and other issues.
50 Tuscan Way
Clinton Corners, NY 12514
United States
EIN: 81-0828555
---
Updates
Update

Prince has been in the hospital this whole time!

Your generosity has helped little Prince have a chance at life. He is not out of the woods yet, however we finally have some good news to report. Our veterinary team just let us know that he's doing OK but is still having spells of a very high respiratory and heart rate. His blood work has improved, which they noted was "amazing" and he's a bit perkier. They want to observe him at least 1 more night on a new antibiotic and then they hope he can come home.

We are excited to have this sweet guy coming home. He will continue to require medication and special care. His vet bill is now almost $7,000.00 now and continued costs will likely be another $700-$1,000. We are asking everyone to 're-look' at what they can spare to help pay for his hospital stay and on-going care. We need to raise about another $3K! Please give what you can and share this with others you think might be interested. We are so grateful for you!

We also have a sponsorship program for his on-going care. You can donate on a monthly basis and have a special connection with Prince. Just visit our website to see about sponsorship. Our long term goal is to find the perfect home for Prince (once he is in good health). More information on adoption is also available on our website. Thank you from the bottom of our hooves!

Update

Thank you for answering our emergency call for Prince! In just 24 hours you have helped raised $5K! This will allow Prince to stay at the hospital and get the medical attention he needs. As you know, a hospital stay can get very pricey. We hope to identify what his needs are through testing and will report back to you on his progress. He's a fighter - and you've given him a chance. On his behalf, we thank you ❤️