Please pick your very own square with a heart
below

to donate!

If you're in a hurry, just click the amount below you'd like to donate and we'll find you the best available square.
Campaign Details
This week, our beloved and long time Howl To The Chief manager Mike woke up to a fire in his RV.  He barely made it out before the entire RV was consumed by the fire.  Thankfully he was not injured or killed.  Unfortunately his RV is a total loss and he lost all his belongings and only had liability insurance.   
Howl To The Chief has helped replace his clothes, basic necessities and use of a vehicle but we need help fundraising to help Mike find a new home, replace his ipad, other possessions and a car.  Please help if you can!  Mike is a wonderful person and is loved by many of our customers!  Thank you in advance for your generosity!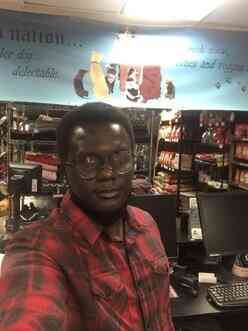 Updates
Update

Hello Everyone! Our fundraiser is coming to an end on the 31st! Thank you so much for your generous donations to help Mike get back on his feet. With the money raised, he was able to purchase another RV to live in and replace some of his things. He wishes he could thank all of you in person! Please see his thank you note below! Thank you once again for your help and coming together in a time of need! We are so blessed to have such wonderful, kind and compassionate customers!