So that more can be saved!
Hearts of Hope Dog Rescue
Please pick your very own square with a dollar amount to donate!
Please pick your very own square with a dollar amount to donate!

If you're in a hurry, just click the amount below you'd like to donate and we'll find you the best available square.
We love our friends and family and their friends for helping!
Campaign Details
What started in 2011 to save dogs that would surely perish with a few fosters has grown to an organization of over 30 foster homes. Our network reaches throughout West Michigan. Through your generosity we have been, and will be able to rescue more dogs from shelters, keeping them from meeting their untimely demise.  With your contribuitions, these castoffs of humanity are given needed veterinary care, find themselves in a  home setting with people that will love them once again, and show them the kindness of a caring individual. Over 1200 dogs have found furever homes throught Hearts of Hope Dog Rescue. However, we can't accomplish this without the assistance and support of the caring public, that means YOU!!
Meet Tripp who languished in an animal shelter for over 2 weeks with a severe injury to his shoulder that resulted in paralysis of his front leg. We rescued him, immediately obtained the needed medical attention that resulted it the loss of his leg. After a lengthy recovery in a loving foster home, Tripp found his furever home. His medical bills have  placed a HUGE drain on our financial resources, this is where you can help with your donation.
 Tripp then: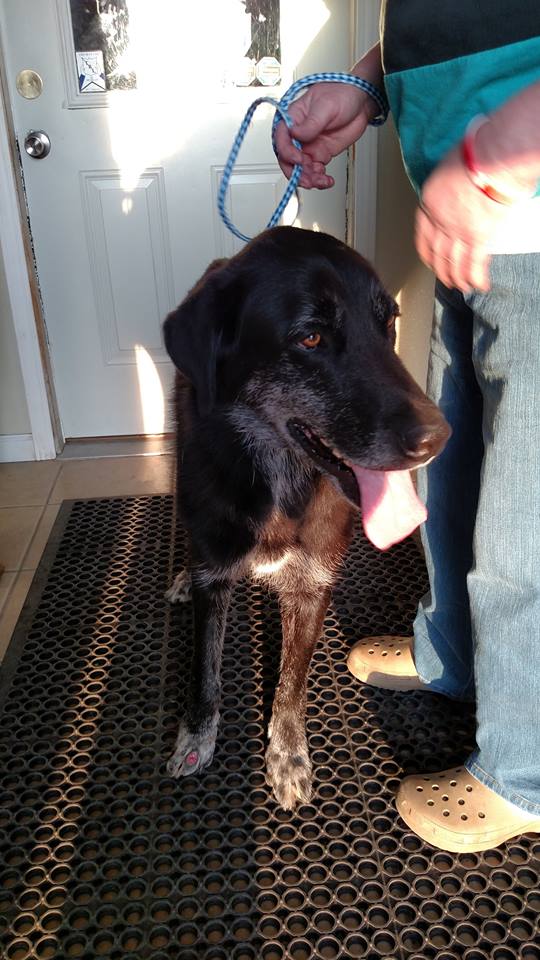 Tripp now: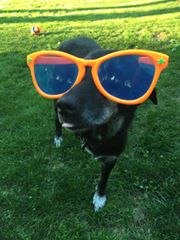 Each day the fosters scour animal shelters for the most needy or the dogs that are in danger of being euthanized; have your even read a story about a dog that you wanted to do anything in your power to save...now is your chance. Through Hearts of Hope Dog Rescue you can financially assist us in doing just that, saving as many dogs as possible from a hopeless situation. For example members of a backyard breeder that was shut down by a local animal shelter, who didn't have room for 15 small dogs. Seven of these negelected darlings were taken in by Hearts of Hope Dog Rescue, two of the seven being pregnant females. All were taken into  homes, given baths and trims to remove months of mats and debris in their fur, taken to a vet for general health check-up and in the case of the mamma dogs to be sure the babies were in good condition.
Success isn't always measured in positive numbers, it can also be measured in the love that is given to the hundreds of dogs that Hearts of Hope has saved from horrible lives and found them cherished ones.
Hearts of Hope Dog Rescue
About the Organization
PO Box 798
Rockford, Michigan 49341
UNITED STATES
EIN: 45-5457428
---