Campaign Details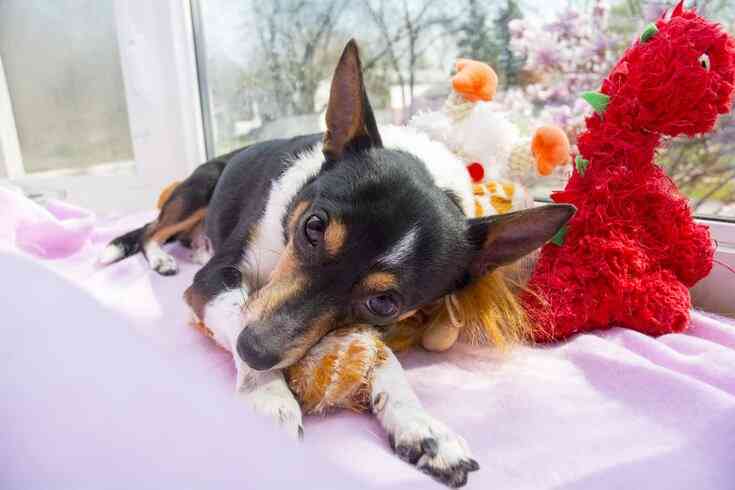 Please donate to Fabia's knee surgery.  
A long time ago, somebody let Fabia down. 
A bad person hit her so hard it knocked her hip out of socket, and messed up her knee.  Then, they abandoned her at a high kill shelter in Alabama.  Luckily, Almost Home rescued Fabia.  Now she's living with a great foster family where she can snuggle, learn new tricks (her favorite!) and give sloppy wet kisses.
Fabia is a beautiful teeny tiny 2-3 year old rat terrier with her whole life ahead of her.  She has already had an FHO hip surgery to correct the brute force injury someone inflicted upon her, and has recovered very well. (She was all smiles, and the surgeon was shocked that she used her leg almost immediately post-surgery, which is a testament to the amount of pain she was enduring pre-operation). 
However, she still needs one final surgery to correct her knee, which prevents her from putting a lot of weight on her leg, and making full use of it.  Please help give Fabia a chance to run and play without pain and be adopted fur-ever.  
Donate today.  
Almost Home cannot do this alone, and relies on your donation to help dogs like Fabia recover from their past.
Want to know more about Fabia?  Follow her on Instagram @msfabia
Proceeds will go directly to Almost Home Foundation for Fabia's surgery.  Any additional funds over and above what's needed for Fabia's surgery will go toward the care of other dogs in Almost Home's care. (They have taken on several expensive medical cases recently).
Almost Home Foundation is a registered, not-for-profit 501c3 charitable organization dedicated to rescuing stray and abandoned cats and dogs since 2005 in the northwest Chicago suburbs.  There are no paid members. 
About the organization
ALMOST HOME FOUNDATION
ELKGROVE VILLAGE, IL 60009-0308
EIN: 043805366
---
Updates
Update

We made it! Thank you to everyone who donated so that Fabia can get her surgery!!! Special thanks to all the kids and teachers at Pulaski International. I am blown away by your heart, dedication and determination to help give Fabia a better life. Every kiss, every wiggle, every hop she makes moving forward is because of you and the many people along the way that have been a part of her rescue.

We'll keep you posted on her recovery.