Campaign Details
SHOW THE LOVE
February is a month for saying "I LOVE YOU" to those we care about. Help us tell LGBTQ youth we love and care for ALL of who they are - and that "you are worthy of dignity, love and respect."
POST A VALENTINE
Choose a heart from the Wall of Love. Write to someone specific, share a Valentine message of love, post a tribute, poem, etc.  Your heart donates $25 to Campus Pride to support LGBTQ Youth.  Now more than ever, we need your support to continue making a positive difference in the lives of LGBTQ youth. 
WHERE DOES THE MONEY GO?
Campus Pride works to build a community of LOVE and FAMILY in all that we do.  For many, Campus Pride is a connection that will last a lifetime with deep bonds of friendship and mentorship. We work with youth year-round and we are FAMILY - a loving community of dedicated, fierce advocates.  Monies from this campaign will help fund LGBTQ and ally youth programs and services that promote healthy lives, well-being and safety.
Thank you for posting your message of support to LGBTQ youth and for making a personal gift for the work of Campus Pride. 
_______________________________
SEND THE MESSAGE TO LGBTQ YOUTH :: YOU ARE WORTHY OF DIGNITY, LOVE & RESPECT  ::: Show your love & write on the wall a personal message to LGBTQ youth.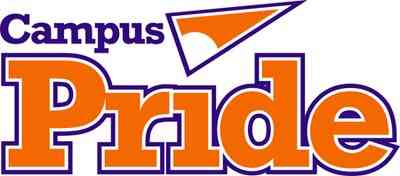 Campus Pride
About the Organization
Campus Pride builds future leaders and creates safer, more inclusive communities
PO Box 240473
Charlotte, NORTH CAROLINA 28224
United States
EIN: 141969456
---