HELP! URGENT NEED DUE TO Covid19
$5,000
Urgently Needed
$3,301 Raised
(66%)
Campaign Details
URGENT NEED FOR RESCUE. PLEASE HELP
Coastal Poodle Rescue receives most of their funds by doing in-person events. So far this year we have had to cancel three events. Our largest event is our reunion which was scheduled in March. It appears the Covid 19 virus has put an end to our ability to raise funds this way.
We have 25 dogs in our care, 13 are permanent fosters, the others are waiting for surgeries and vet evaluations. We continue to have dogs surrendered to our rescue. We will be here to help others who are impacted by Covid 19 and must surrender their dogs.
PLEASE SHARE OUR NEED WITH YOUR FAMILY AND FRIENDS.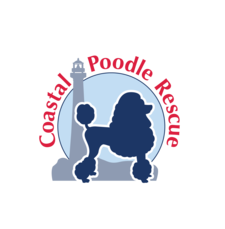 Coastal Poodle Rescue - Florida
About the Organization
Coastal Poodles Rescue is an all volunteer, 501c3, orgaization dedicated to the rescue, rehabilitation and re-homing of poodles and poodle mixes, depending totally on fundraisers and donations to pay their expenses. 95% of funds go to pay for the care of the animals. The other is for administrative costs.
PO Box 121142
MELBOURNE, FL 32912
UNITED STATES
EIN: 65-1219324
---