LA Audubon Nature Challenge
Los Angeles Audubon Society
Fundraise for this Campaign
Campaign Details
Conservation Success
For the second time in nearly 70 years, Western Snowy Plovers nested on Los Angeles County beaches!Two plover chicks fledged at Dockweiler Beach and two plover chicks fledged at Malibu Lagoon Beach this past nesting season. And, with your help, we restored beach habitat at the 7.7 acre protected tern colony at Venice Beach. Your contribution, along with hundreds of community volunteer hours makes this Los Angeles Audubon Society work possible.
Education Highlights
Generous donations from members like you enable us to expand our education programs which now serve more than 5,000 students, grades 3-12, and community college, with experiential environmental learning, science illustration, youth mentoring, habitat restoration, and college preparatory programs across Los Angeles. We are committed to providing academic enrichment in environmental science to both students and teachers in under-served communities.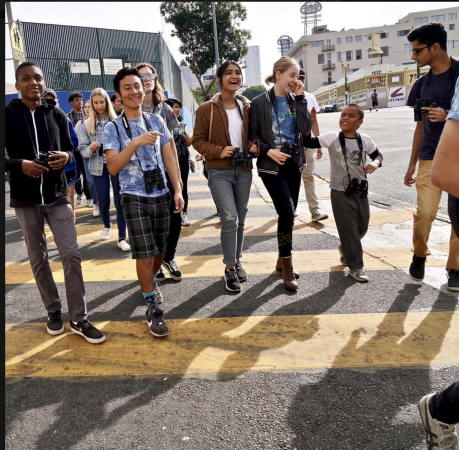 Your donation connects local youth to environmental career opportunities. Emily Cobar - an alumna of Los Audubon Society's Baldwin Hills Greenhouse Program, and a Los Angeles Audubon Society staff member since 2015, has been working on community connections to nature since her high school days. In the summer of 2018, Emily was accepted to the ee360 Fellowship Program, a new initiative led by the North American Association for Environmental Education that connects and promotes leaders dedicated to advancing environmental literacy for everyone. Los Angeles Audubon Society encourages interns to return as alumni between college breaks and then possibly become staff members/leaders in the very program where they once were students.
Your donation supports advocacy efforts. On June 20th, our youngest staff member, Arely Mendia-Perez, attended Advocacy Day at the Sacramento State Capital to meet with Audubon chapters from all over the State to discuss important bills that we were trying to get approved and passed. Participants had a debriefing about the bills and which bills each Audubon chapter would be advocating with a Senator or Assembly person. Each bill represented important issues and proper solutions that would benefit the community, including wildlife and nature.
Schoolyard Habitats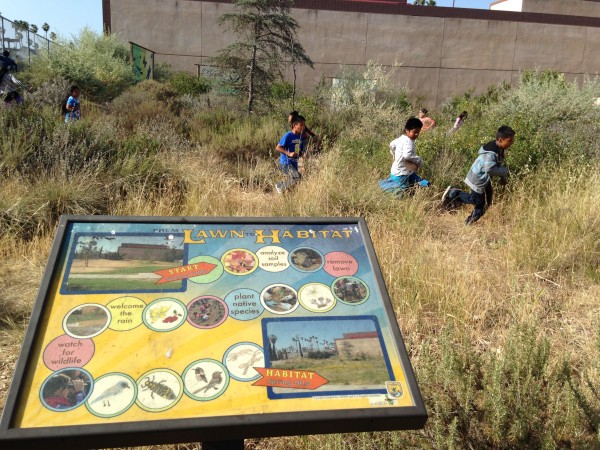 In 2009, Los Angeles Audubon student Restoration Leaders and Leo Politi Elementary School collaborated to install a native habitat on 6,000 square feet of under-utilized schoolyard. Now our second schoolyard habitat installed at nearby Esperanza Elementary School is thriving, and we have plans for a third school. The habitats are filled with native plants, insects, birds, lizards and pollinators and are utilized as an outdoor classroom where Los Angeles Audubon student interns mentor younger students - hands-on learning at its best!
Your donation will help ensure that these habitats continue to be a source of wonder for students and add much needed green space to urban LA.
Los Angeles Audubon thanks you for your support!
NOW more than ever, your donation is needed to ensure that our work in species conservation, environmental education and advocacy continues.
Please include Los Angeles Audubon Society in your giving plan this year and every year.
We THANK YOU for your generous and ongoing support!
Los Angeles Audubon Society
You may donate via this GivingGrid
or at our website:
http://losangelesaudubon.org/donate
Or mail your tax-deductible donation to:
Los Angeles Audubon, P.O. Box 411301, Los Angeles, CA 90041-8301
Los Angeles Audubon Society is an independent 501(c)(3) non-profit organization, and must raise its own funding to support these local programs (National Audubon donations do not reach Los Angeles Audubon). Thank you for supporting your local Audubon chapter.
Los Angeles Audubon Society
About the Organization
P.O. Box 411031
Los Angeles, California 90041-8301
UNITED STATES
EIN: 95-6093704
---