Be There for Senior Dogs!
$13,000
Our Goal
$10,975 Raised
(84%)
Fundraise for this Campaign
Campaign Details
Every senior dog deserves to love and be loved. Sadly, many older dogs don't get that chance. You can change that! Your gift today will give senior dogs a second chance at life and love. Plus, every $ you donate will be matched up to $10,000 by the Piskorski family in honor of their five beautiful dogs.
Will you help more dogs like Ralph?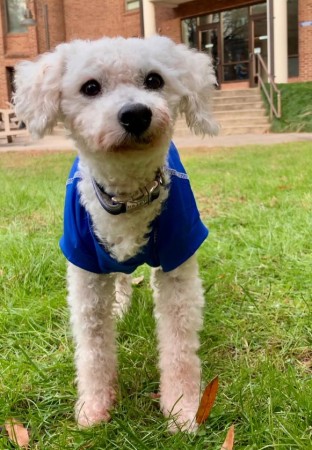 Sadly, far too many senior dogs find themselves at risk in under-resourced and overcrowded shelters. They are there through no fault of their own. And they need help. Quickly.
That's where Ralph's story begins.
The day he arrived at a rural shelter in Virginia, the director called Carolina Poodle Rescue (CPR) and said she had an old toy poodle who needed help. Sweet Ralph was rescued by CPR within four hours.
This Valentine's Day, we're asking you to be there for senior dogs in need the way that CPR was there for Ralph. Will you?
Ralph's tiny body was emaciated, almost hairless after the grooming necessary to free him of severe matting, and you could smell his mouth from a mile away. Despite all this, Ralph was a happy boy.
Once in his foster home, Ralph's body started to heal. Slowly, he began to gain weight and his fur started coming back in. After just a month, he was strong enough to undergo anesthesia to take care of his mouth. No surprise, Ralph lost all of his teeth! Finally free from pain, that's when his oh-so-sweet personality really started to shine. This stray from the streets now slept soundly under the covers at night.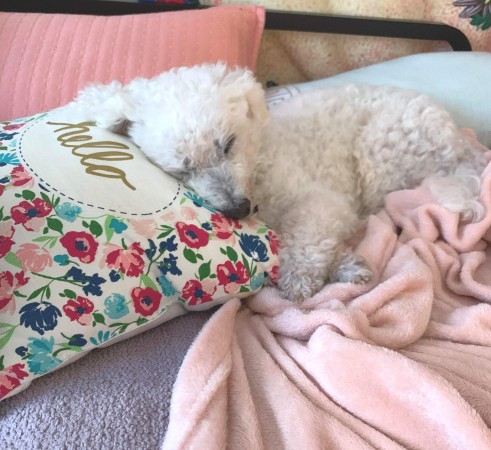 Soon Ralph was ready to look for a forever home. At ten years old with no teeth, he needed a person who would appreciate all he had to offer. Enter Devon.
Devon needed an emotional support dog to help her through her final year of college. She knew she wanted to rescue a dog that needed her as much as she needed him.
After a month of learning about Ralph from Zoom calls with his foster mom, Devon travelled over 300 miles to meet the dog she'd fallen in love with. She knew Ralph was her dog – her first dog, the dog that would shape her perspective on rescue and senior pets, the dog that would have her heart and become her go-everywhere companion.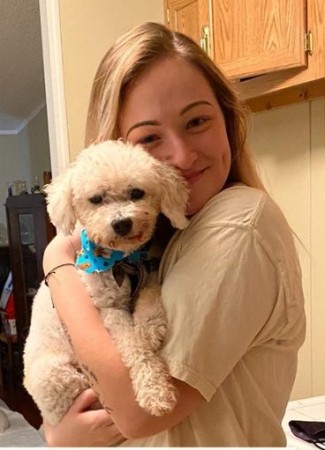 Ralph has continued to blossom in his forever home with Devon, and she has blossomed because of him. They enjoyed their first holiday season together, snuggled warmly in blankets under the glow of holiday lights. They've returned to college now and are living happily in a campus apartment where Ralph has become the resident star.
Ralph and Devon are there for each other. Will you be there for senior dogs in need? Please make a gift today!

The Grey Muzzle Organization
About the Organization
Grey Muzzle improves the lives of at-risk senior dogs by providing funding and resources to animal shelters, rescues, and other nonprofits nationwide. We are not a shelter or rescue group. Rather, Grey Muzzle funds programs such as hospice care, senior dog adoption, medical screening, and dental care to help old dogs at animal welfare organizations across the country. Our vision is a world where no old dog dies alone and afraid.
14460 Falls of Neuse Rd. Suite 149-269
Raleigh, NC 27614
United States
EIN: 26-1965495
---