Stand Up For Animals Annual Appeal
Stand Up For Animals
Please pick your very own square with a dollar amount to donate!
Please pick your very own square with a dollar amount to donate!

If you're in a hurry, just click the amount below you'd like to donate and we'll find you the best available square.
We love our friends and family and their friends for helping!
Campaign Details
How often do we hear about a stray pit bull being brought to the shelter, only to sit and wait for adoption? Compound the fact that this particular girl is pregnant, and the stakes are even higher for mom and babies. In a high kill shelter both mom and babies would have been euthanized.
Here at Stand Up For Animals/Westerly Animal Shelter, this wonderful mom was able to stay until she gave birth, and eventually be adopted as well. So many times circumstances don't turn out this way, so we thank you all for the support you continue to provide to our animals in need.
On May 1st, this stray pit bull, affectionately named Diamond, gave birth to a litter of 9 rambunctious puppies. One of those puppies was adopted by shelter volunteer and pit bull activist Patty Nichols. He was given the name Sebby, and would change the lives of many. Sebby and Patty began obedience and therapy dog training as a team. Sebby took to the training immediately, and soon became an ambassador for the bully breed and a vital advocate for this shelter. He loved to go to work educating people about "Adopt Don't Shop" and how good a family member pit bulls really can be. He embodied love and compassion to everyone he met. Sebby's impact has been felt throughout the community. He visited nursing homes, preschools, high schools, and after school programs to be an advocate for adoption and animal education. One of Sebby's favorite events every summer was the summer camp here at the shelter, where he acted as listener and teacher. He absolutely loved the children and they loved him too. He had the patience, calm demeanor to be approachable and understanding. He loved when the kids read to him and taught them confidence and compassion toward each other and animals in general. Sebby worked with Patty for his whole life to be good and do good. Sebby was loved by all who met him, but mostly by his guardian and partner in his work, Patty. She gave him his own Facebook page titled "Sebby, I'm a Pitty with a dot on my head," where he can continue to advocate for his breed and share his story.
Imagine what this great community would have missed out on without a shelter like ours. Sebby helped children to read, be confident, and not be afraid of his breed. He sat with the elderly, even cleaning up the crumbs from their lunch as they would pet him. He would bring them the joy of companionship without asking anything in return. Each week he would go to the nursing home, and the staff would say "the residents have been waiting for you, Sebby." His love of children kept him teaching up until a few weeks before he passed away. His last public event was teaching the kids at the summer camp. Whenever his mom would say it's time to go to work and put Sebby's therapy vest on he knew he was coming to see the kids and had some extra pep in his step.
Sebby was diagnosed with Diffuse Lymphoma in Feb of this past year and, after a hard fought battle, passed away on August 3rd at 6 years old. Even while ill, he spread his love to all who would receive it, and gave comfort to those in need. This is not meant to be a story of how quickly we lost him, rather how much Sebby has impacted all walks of life in this community while he was here.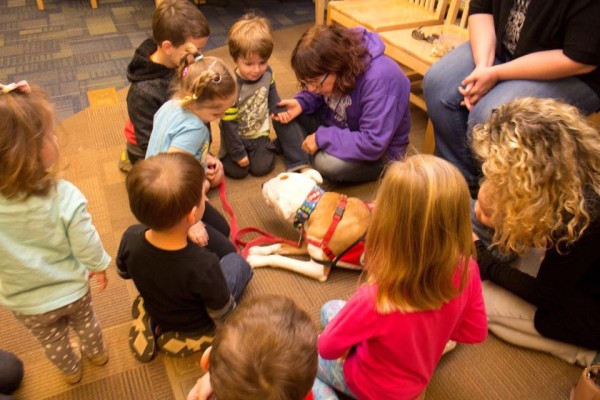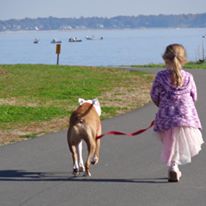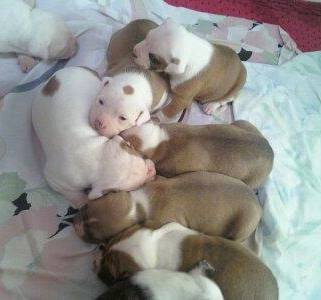 About the organization
Stand Up For Animals
33 Larry Hirsch Lane
Westerly, Rhode Island 02891
UNITED STATES
---