Help us open the SSSD Safehouse!
South Side Street Dogs, Inc.
Please pick your very own square with a dollar amount to donate!
Please pick your very own square with a dollar amount to donate!

If you're in a hurry, just click the amount below you'd like to donate and we'll find you the best available square.
It takes a village! Show your support with a great photo!
Thank You Gifts
Updates
Update

12/16/16

Hello awesome SSSD supporters! Because of your support, South Side Street Dogs Giving Grid Fundraiser has met 81% of its fundraising goal!

We will be sending out our thank-you gifts this week, thank you for your patience!

Thank you so much for helping us meet this milestone, but we aren't quite there yet! We have only a little bit to go, just 19% left, or only $2735 left of our $14,280 goal!! Our supporters are absolutely amazing and we want to thank everyone for their support, we could not have come this far without everyone chipping in for our kennels and fencing!

We have already ordered our outdoor runs, have begun ordering our indoor kennels, and have already shopped around and found the best bang for the buck fencing we can find. All thanks to supporters like you! What we lack now is just fencing.

Please if you can, help us share with other animal loving family and friends so we can wrap up this fundraiser and get our fencing order placed!

We can not do what we do without you- we cannot wait to roll up our sleeves and get to work!

Thank you so much for caring for the abandoned and neglected street dogs of Sunnyside!

~The South Side Street Dog Team
Campaign Details
SSSD Safehouse is exactly that.  We will be a safe haven to those dogs who, through no fault of their own, met unfortunate circumstances on the Sunnyside streets- they were dumped, thrown out of cars, tortured, shot, abandoned, starved, lived on chains until they weren't serving whatever purpose they were supposed to be serving anymore...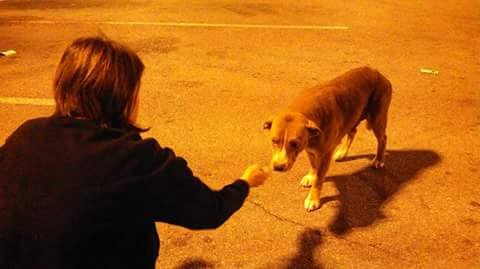 SSSD, until now, has helped these unfortunate souls to a limited extent:  limited by space. We feed on our feeding route, take photos, network for fosters, or pick up the injured and rush to the vet and find emergency placement.  We have a small residential kennel house with very limited space... and our own apartment.  
But there are dogs we do feel need to be picked up urgently, like those who are newly dumped and aren't street smart- who can't really survive on the streets- but we feverishly network for fosters and never get foster offers... and many times we lose sleep over these dogs over sheer worry for their safety.  Sometimes they do end up hurt- shot or hit by a car, etc.  And we cry, thinking "if we had only had a place to put him!"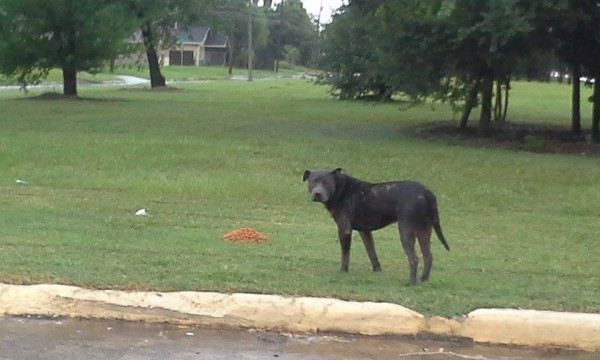 We now have that opportunity.  But we need your help to make this dream a reality.  We have found the space, and are needing funds for to get started!  We will mainly use the funds in three concentrated areas: perimeter fencing and cross fencing for play yards, new indoor kennels, and indoor/outdoor kennels.  We are trying to raise $14,280 for this goal.  This will take a village.  But we can, brick by brick, pic by pic, we can make it happen!
Dogs will be rotated both outside in play yards AND inside, several times a day.  Street dogs will learn how to live inside a home environment.  This is a major part of what we do.  With 3-4 people rotating at one time on a schedule, in a place this size, we wouldn't even run into each other.  We will have all safety measures and protocols in place. This facility will also have a medical foster area.  Once completed, volunteers will have a blast in the two play yards and bathing areas.  But it can't happen without your support!
Please share this fantastic opportunity with your animal-loving friends and family~ it really takes a village to make a dream like this a reality for the dogs of the South Side!
With this facility, the possibilities are endless for what we can do for the street dogs of Sunnyside.  But one thing is certain- we simply can not do it without your help!  We thank you so much for your support and helping the dogs Sunnyside!  
South Side Street Dogs, Inc.
About the Organization
PO Box 331460
Houston, TX 77233
UNITED STATES
EIN: 46-3019202
---