Campaign Details
Jesse's birthday is just 4 days after Valentine's Day and we want to celebrate her big day with you while we countdown the next 18 days to her 18th birthday! It's hard to believe that Jesse has only been with Senior Cat Action Network for 7 months and already she's having her first birthday with us. She acclimated so well here and while we are preparing to address her recent ultrasound results, her birthday is a day to celebrate. Every day is a day to savor life and celebrate special moments, especially when you are a super senior cat.
So join us over the next 18 days leading up to her special day. We have a box of goodies that we will be raffling off and also plan to have weekly "Jesse Trivia" for smaller prizes. Check our Facebook and Instagram accounts to participate! We plan to make this a fun celebration for Jesse while raising some funds to cover her next vet appointments.
Thank you for sharing the love with us! 
🐾🐾🐾🐾🐾🐾🐾🐾🐾🐾🐾🐾🐾🐾
$5 = 1 entry
$10 = 3 entries
$25 = 10 entries
$50 = 30 entries
$100 = 100 entries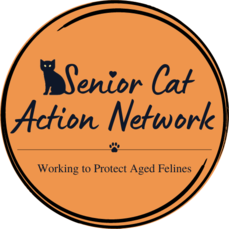 Senior Cat Action Network
About the Organization
Senior Cat Action Network is an all volunteer 501(c)(3) organization that serves to advocate for "super" senior cats (aged 15 years and over) by partnering with rescues to fund the medical costs of aged felines in their care. We also care directly for a limited number of super seniors through our own foster network. Everything we do is for and because of the love of senior cats. >^..^<
485 Speedwell Ave Unit 498
Morris Plains, NJ 07950
United States
EIN: 851323656
---