Campaign Details
Precious Paws needs new windows for our shelter. We are starting our fundraising with the Wall of Love. Each donation you make will help us get closer to our goal for new windows. 
If you are unable to donate, please help us by sharing this fundraiser!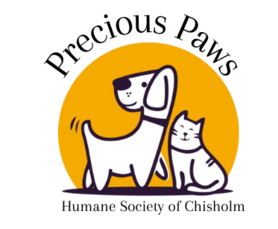 Precious Paws Humane Society of Chisholm
About the Organization
While nothing can compare to the comforts of home, Precious Paws strives to provide an enriching environment for our shelter animals. Founded in 1991 as Hibbing Animal Shelter and Humane Society (Our Corporate Name). Re-established in Chisholm in 2011 as Precious Paws Humane Society of Chisholm. We are a professionally managed volunteer shelter.
101 SW 1st Ave
Chisholm, Minnesota 55719
UNITED STATES
EIN: 41-1740717
---