#MSAtogether --- Off the Grid
$20,100
Our Goal
$0
Raised
(0%)
Please pick an available square with a dollar amount from $1 to $200 to donate.
Please pick your very own square with a dollar amount to donate!

If you're in a hurry, just click the amount below you'd like to donate and we'll find you the best available square.
Share a great photo of your reason for giving!
*Donated more than the face value.
Campaign Details
Funding MSA's Tuition Assistance Program
This year, like last year, we have been unable to hold our Annual Spring Benefit to fund MSA's Tuition Assistance Program. This program enables students from families with demonstrated financial needs to attend Montessori by providing help with tuition costs. While several major donations enabled MSA to provide tuition assistance for this school year, everyone's help is needed now to continue to build our community for the coming school year.
- Engage family and friends to help us reach our goal - together!
- Share on Facebook or Instagram
- See your child reap the benefits of a growing, vibrant Montessori community!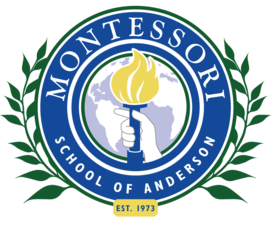 Montessori School of Anderson
About the Organization
Montessori School of Anderson's mission is to nurture the whole child, physically, intellectually, emotionally, and spiritually, preparing students for academic excellence, lifelong learning, and responsible caring lives. Our program rests on four pillars of objectives: ● Cultivating a passion for excellence in everything we do. ● Developing strong values which include respect of self and others and a commitment to work out conflicts peacefully. ● Developing global awareness including a sense of international understanding and environmental education. ● Fostering a lifelong commitment to giving back through service to others.
280 Sam McGee Road
Anderson, SC 29621
United States
EIN: 57-0570198
---