Support May5Foundation
$25,000
Our Goal
$0
Raised
(0%)
The Fundraiser:

May5foundation
Campaign Details
May5Foundation, Inc. is a private non-profit organization that works within communities to improve living conditions and quality of living for all. We believe everyone should have access to resources that will help to develop a strong mind and body.
We are proud to have positively impacted the lives of over 1750 individuals since our existence.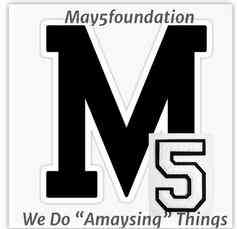 May5foundation
About the Organization
May5foundation is a recognized IRS 501C3 private non-profit organization. We provides resources, awareness, education, outreach, financial assistance, and advocacy to those we serve thru our community based programs.
313 pacific ave
New Orleans, La 70114
United States
EIN: 85-1218596
---