HSNB is Lucky in Love
$5,000
Our Goal
$260 Raised
(5%)
Please pick your very own square with a horseshoe below to donate!
Please pick your very own square with a horseshoe
below

to donate!

If you're in a hurry, just enter the amount below you'd like to donate and we'll find you the best available square.
We love our friends and family and their friends for helping!
Campaign Details
Some dogs and cats come in to the HSNB and are adopted right away – those are the lucky ones. Some pets stay with us for a long time. Though we don't let their luck run out, we're with them for the duration. Some animals come to us injured, sick or suffering from neglect. Many times, that means incurring costly emergency and specialty veterinarian services.
The cost to care for a dog/cat?
The average kitten can cost up to $750 for 30 days of care. This covers basic food, shelter, vaccines, and medical care. One dog can cost up to $2000. And these costs are for healthy animals.
Feeding/housing a cat/dog for a week: $150
Dog jacket: $20
DHPP/Bordatella: $25
Rabies vaccine: $25
Spay/Neuter a cat: $75
Spay/Neuter a dog: $350
Microchip: $10
Please choose a lucky horseshoe and bring the luck of the Irish to our animals today.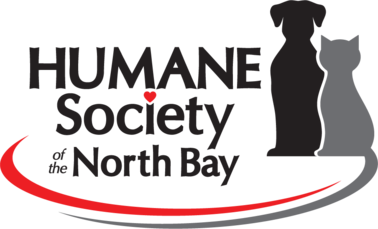 Humane Society of the North Bay
About the Organization
Humane Society of the North Bay is a private, nonprofit (501c3) corporation that was established in 1986 to offer shelter and adoption services for homeless animals. We are not a city shelter, nor are we managed by or affiliated with any local, county, state or national organizations. Our financial support comes almost entirely from donations by generous individuals and local businesses.
1121 Sonoma Blvd.
Vallejo, California 94590
UNITED STATES
EIN: 94-3041601
---
Only fundraisers with donations show up here.