Desperate Times, Desperate Animals
$5,000
Urgently Needed
$1,905 Raised
(38%)
Campaign Details
100's of animals at risk due to Tropical Storm Barry in Louisiana
Looking Glass Animal Rescue has been involved in the rescue efforts for the animals in Louisiana affected by Tropical Storm Barry. There are three shelters that are in the direct line of the storm and are in desperate need to have their animals moved to safety.
The shelters have permanent kennels which means that when the shelters flood, which they already are, these animals run the risk of drowning.
The area is under mandatory evacuation already and yet dedicated volunteers have stuck behind to try to get these animals out before the worst hits. They are begging for 501c3 rescues to help. Those animals left behind will likely be euthanized because, sadly, that would be considered more humane.
WE HAVE SAVED 39 ANIMALS THUS FAR, BUT WE NEED YOUR HELP.
The 39 animals we have pulled to safety are in a temporary boarding facility currently and safe. The cost per kennel is $10 per day. Each animal will be getting a full vet check, vaccination, microchip, de-worming and spay/neuter. Our goal is to get them on transport ($) to the Northeast in early August after all vetting is complete.
Your GIFT will help our life-saving efforts.
Whether it is $5, $10 or $200, 100% of your donation will go to the care and transport of these animals. If we can raise excess, we will try to save many more. These animals want to live and we want to ensure they do.
If you can't donate, please consider fostering. Please share far and wide. The more shares, the more likely we can reach our goal.
We cannot do this without

YOU

.
Sincerely,
Jody and the Looking Glass Animal Rescue Team

LGAR is an award winning 501c3 nonprofit organization. Donations are tax-deductible to the extent permitted by law. EIN: 81-0810006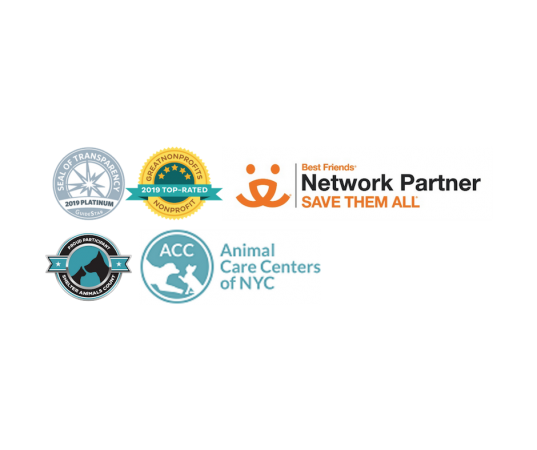 Looking Glass Animal Rescue
About the Organization
Looking Glass Animal Rescue is an award-winning nonprofit volunteer-based animal welfare organization. We are aiding in the rescue efforts of animals located in three high-kill shelters in Tropical Storm Barry's path. These shelters are flooding and animals are at risk of drowning. Shelters will be euthanizing animals if not rescued as sadly that is a better alternative. We have saved 27 cats and 12 dogs thus far.
26 Catoonah Street, Unit 1175
Ridgefield, CT 06877
United States
EIN: 81-0810006
---