Give Love and Hope to Cats in Need!
Infinite Hope
Campaign Details
Infinite Hope: Small Rescue, Big Impact
Infinite Hope is a volunteer cat rescue organization based in Brooklyn, NY that works with hundreds of cats every year!
Every day, household cats are abandoned and kittens are born on the streets. Our passion is helping get these animals out of danger and into the loving, committed homes they deserve.
We are an IRS-approved 501(c)(3) not-for-profit. Since 2004, Infinite Hope has placed over 1500 animals in permanent and loving homes and has provided care to hundreds more cats through TNR (Trap Neuter Return) projects. Because we are an all-volunteer organization, 100% of our funds go towards the housing, care, and placement of our animals.
We appreciate every donation, small or large, because it all helps us pay for vital care. $5 pays to deworm a kitten, $15 pays for a vaccine, $35 covers the cost of an exam, and $50 pays for spay/neuter, microchipping and virus testing at the ASPCA clinic. $150 covers ALL these kitten basics, and $500 will support a whole litter of kittens being rescued.
Our Board and volunteers donate their time and resources toward the cause of caring for and finding homes for abandoned animals, eliminating the problem of stray, unaltered animals in New York City, and caring for special needs animals until a permanent or foster home can be found. We are committed to a "no-kill" philosophy and will not accept animals beyond our capacity to care for them.
We can't do this without you! Please make a donation and share this campaign to help support our live-saving mission today!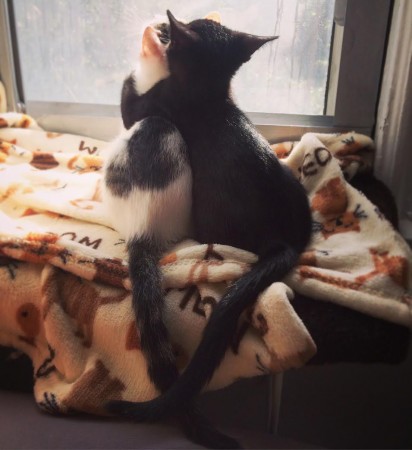 ---