Campaign Details
We are still getting a lot of heartworm positive dogs sent to us from shelters across the rural South. And as people return to work, the number of fosters available has dropped and we end up boarding these heartworm positive dogs for weeks before they can be adopted, which is very expensive. 
The total cost of caring for just one heartworm positive dog is about $1,600. We're serious. It's that much. 
That's why we are asking you to make a donation to Rural Dog Rescue this Giving Tuesday to have your donation MATCHED. Your donation will help us continue to take on heartworm positive dogs who would otherwise be left behind in shelters.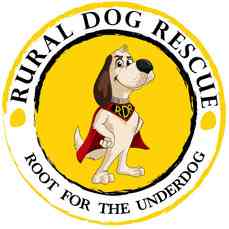 Rural Dog Rescue
About the Organization
Forever true to "the Underdog," Rural Dog Rescue is dedicated to saving the lives of high risk dogs in economically challenged, high-kill shelters in rural areas — dogs that are often overlooked for adoption or rescue. We save the dogs that are at most risk of being euthanized: hounds, black dogs, seniors, and the sick or injured. We are 100% volunteer based so every penny of your donation goes to help an underdog.
733 1/2 8th Street SE
Washington, DC 20003
USA
EIN: 45-3100623
---
Updates
Update

Thank you for your recent Giving Tuesday donation to Rural Dog Rescue! Your donation will help us continue to take on heartworm positive dogs who would otherwise be left behind in shelters. 

As a completely volunteer-run organization, we depend on contributions from people like you to keep us going. So we really do appreciate your support. 

Thank you again,

The team at Rural Dog Rescue